Santa Monica Police Get More Community Oriented
LAist relies on your reader support, not paywalls.
Freely accessible local news is vital. Please power our reporters and help keep us independent with a donation today.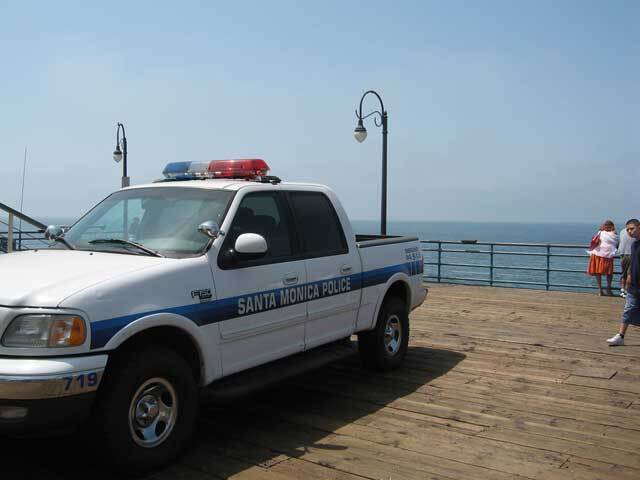 Yesterday marked the first day for a new approach of policing in Santa Monica. A community patrol model has been adapted, as told by the LA Times. For those who live in Los Angeles, the Senior Lead Officer (SLO) program comes to mind.
In Santa Monica, this is how it will work:
Under the plan, the 8.5-square-mile city of about 88,000 has been divided into eight areas with nine or 10 officers assigned to each, said Lt. Clinton Muir, the program's manager. Officers were calling it the "Andy Griffith" approach, in reference to the popular 1960s TV show depicting small-town policing in Mayberry, N.C., where "everyone knew everyone," as Muir put it. "In the past, an officer might be working one beat on Monday and a different one on Tuesday, and that makes it hard to really get to know a community..."

The newly drawn areas will be patrolled 24 hours a day, seven days a week, and each will have assigned to it a neighborhood resource officer, a veteran whom Muir described as the "sheriff" of the beat. Resource officers will be assigned to a beat for a minimum of two years, and the officers who serve under them will be assigned for at least six months.[LA Times].