Rock The Bells @ Hyundai Pavilion, 8/11/07
LAist relies on your reader support, not paywalls.
Freely accessible local news is vital. Please power our reporters and help keep us independent with a donation today.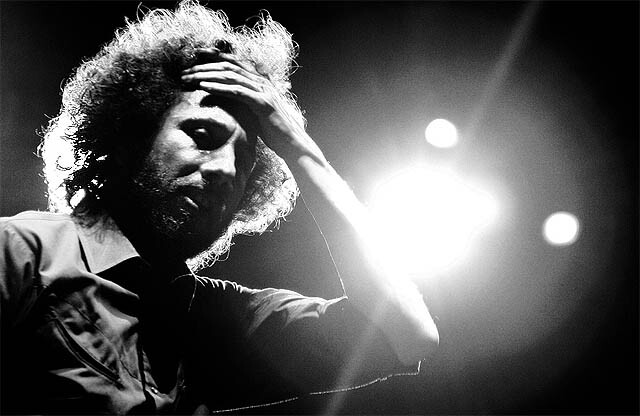 Large crowds, temps close to 100 degrees and pepper spray in the air. Ahh yes, just another night in San Bernardino. The premiere hip hop (+ one Rage Against the Machine) festival Rock The Bells rolled through the 909 this past weekend and what was billed as a celebration of respect and unity turned into a bit of a mob scene.
There was something for every hip hop fan on the bill. Your backpackers got the Roots and a whole stage of independent and upcoming MC's, including LA's own MURS who did rock the main stage with an impromptu set. Your conscientious hip-hop fan got Mos Def and Talib Kweli who combined to perform as the outstanding Blackstar. For your more hardcore fan you got Wu-Tang and for your nostalgic fan there were Cypress Hill and Public Enemy.
Then you had this little group called Rage Against the Machine...