To Serve and Protect the West Valley: $36 Million LAPD Topanga Station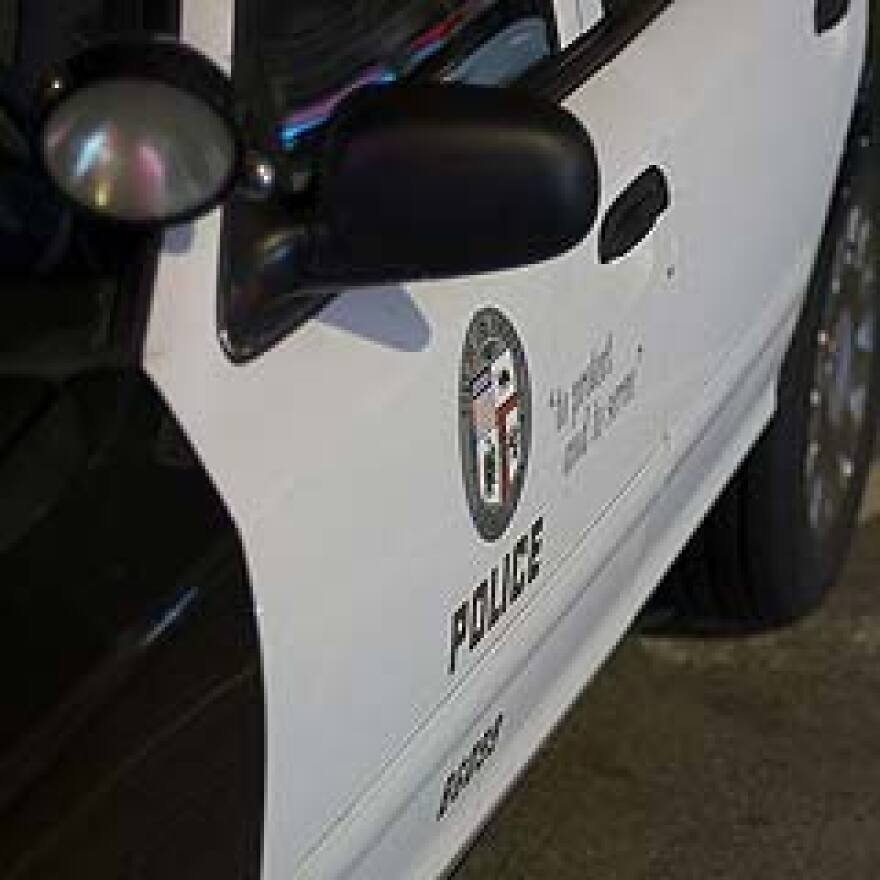 LAist relies on your reader support.
Your tax-deductible gift today powers our reporters and keeps us independent. We rely on you, our reader, not paywalls to stay funded because we believe important news and information should be freely accessible to all.
The Los Angeles Police Department opened up their brand new Topanga Station in Canoga Park yesterday with a public dedication ceremony attended by 1,200 people, including Mayor Antonio Villaraigosa. Located on Schoenborn Street near Roscoe and Canoga, the station cost $36 million to build, and is "the 21st station opened by the Los Angeles Police Department in its 140-year history." The station's officers "will patrol 32 square miles covering West Hills, Canoga Park, Winnetka and Woodland Hills." The new station also boasts many innovations for the LAPD, according to the Daily News:
The station will be the first to have an all-keyless access system. It will also launch a new wireless video program allowing officers to use pan-and-tilt cameras that can be controlled from the station to watch problem areas or intersections. [It] will also use an all-volunteer team to staff the front desk. [...] The new station is also an environmentally friendly facility, with energy-efficient lighting, drought- resistant landscaping and a high-tech irrigation system that controls water use based on outdoor temperatures.
One other first: It will be run by Captain Maureen Ryan, the first "first female to become a new captain at a new station in LAPD history."The station's name was selected via a contest conducted in the community, and was paid for using funds from Measure Q, which was approved by voters in 2002.