After Police Shoot & Kill Man in Westlake, Protestors Take to Rampart Station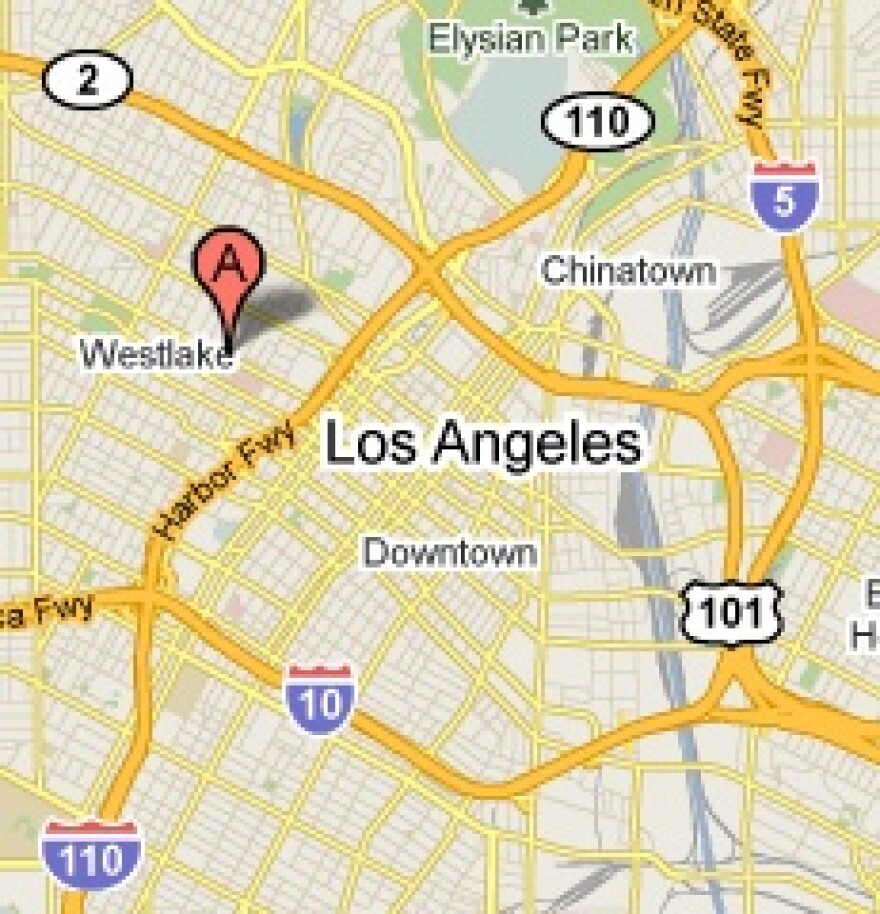 Time is running out to keep LAist funded.
It's the FINAL DAY of our June Member Drive and we are behind on our goal to keep local news strong for the coming months. Your support today keeps our reporters ready to meet the needs of our city. Plus, your gift's impact will be twice as strong because it will be matched dollar for dollar!
Outrage over a Sunday afternoon police shooting west of downtown that left a day laborer dead spilled out onto the streets Monday. The protest of about 50 people moved up and down 6th Street in Westlake, mainly at Union Avenue where the incident took place, and Valencia Street, outside LAPD's Rampart Division station. Police say an intoxicated man, now reportedly identified as Manuel Jamines from Guatemala, was threatening shoppers on Sunday with a knife. Bicycle officers flagged down by a pedestrian ordered him to drop the knife. When he did not comply, they shot him.
But some believe Jamines was not armed, that the police should have used less lethal force and that officers only gave instructions in English, leading protestors today to chant "Assassination! Assassination!" A spokesman said orders were also shouted in Spanish.
Today's protest prompted the division to go on a modified tactical alert, meaning on-duty officers could leave at shift change, said Officer Gregory Baek. There were no reports of injuries or arrests as of 5:30 p.m.