Rapper Pimp C Found Dead at Mondrian Hotel
Stories like these are only possible with your help!
You have the power to keep local news strong for the coming months. Your financial support today keeps our reporters ready to meet the needs of our city. Thank you for investing in your community.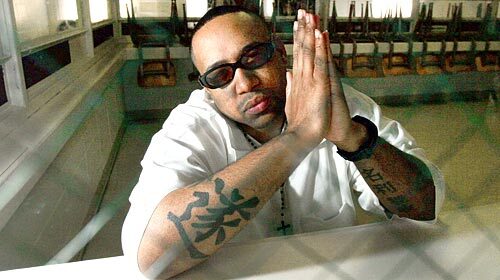 Pour a lil cough medicine on the floor for this dead homie: paramedics were called to the Mondrian Hotel on Sunset Boulevard in response to a 911 call this morning, where they found rapper Pimp C, also known as Chad Butler, dead of mysterious causes. The artist had just performed a show at the House of Blues with Too $hort a few days ago.
From the Los Angeles Times:
"The hotel released the following statement: 'Mondrian received calls this morning from the family of Chad Butler inquiring about his whereabouts. Mr. Butler had checked into the hotel on 28 November and, according to the callers, was to have checked out yesterday. Security personnel went to Mr. Butler's room and found him in bed, apparently expired. A 911 call was placed at about 9:20 a.m. and paramedics from the Los Angeles Fire Department responded and pronounced Mr. Butler dead.'"
Pimp C was best known for his work with UGK, a Texas-based rap duo that also featured Bernard "Bun B" Freeman. He also served time in prison for an assault charge, at which point both members of the group decided to venture out into solo projects.
Police are investigating the cause of death. He was 33 years old. UPDATE: TMZ is reporting that he appeared to have died of natural causes.
A few videos from Pimp C below the jump.
Photo by David J. Phillip / Associated Press