Pasadena Music Festival @ One Colorado Courtyard, 10/14/07
Stories like these are only possible with your help!
You have the power to keep local news strong for the coming months. Your financial support today keeps our reporters ready to meet the needs of our city. Thank you for investing in your community.
On Sunday, PasadenART Weekend concluded with a free seven hour Music Festival, featuring sets by Sara Lov (MySpace), Culver City Dub Collective (MySpace), Dengue Fever (MySpace), Ceci Bastida (MySpace), Jessica Fichot (MySpace), Balaio (a last-minute substitute for Tijuanos), and Jessie Baylin (MySpace), on the One Colorado Courtyard in Old Pasadena.
The festival was the perfect showcase for Los Angeles as a cultural melting pot, as songs were sung not only in English, but in French, Chinese, and Russian (and that was just by up-and-comer Fichot!), as well as in Spanish (Bastida) and Portugese (Balaio).
Lots more photos and videos after the jump.
Sara Lov:
Culver City Dub Collective:
Dengue Fever:
Ceci Bastida: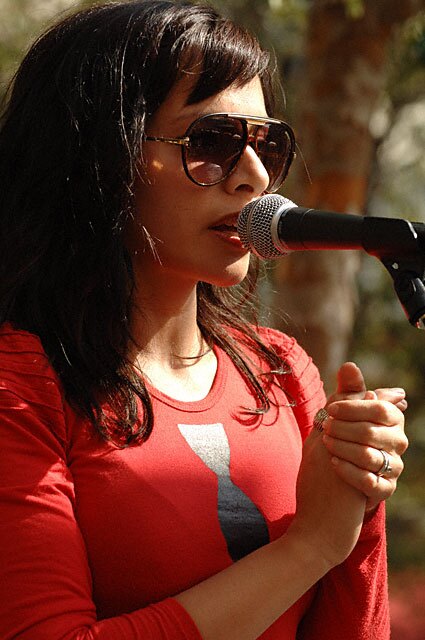 Jessica Fichot:
Balaio: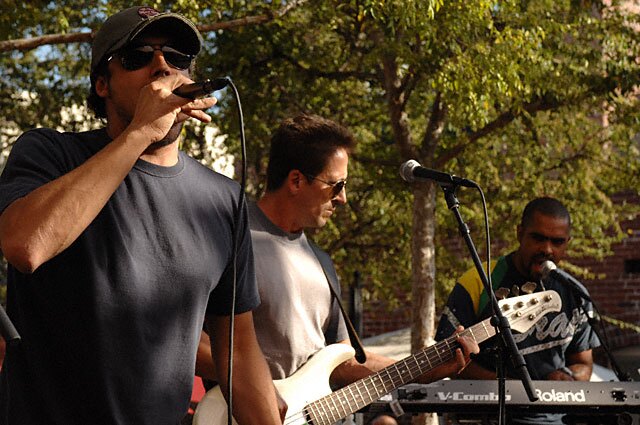 Jessie Baylin (w/ Zack Hexum):