Pac-Man Street Art Takes Over Downtown Intersection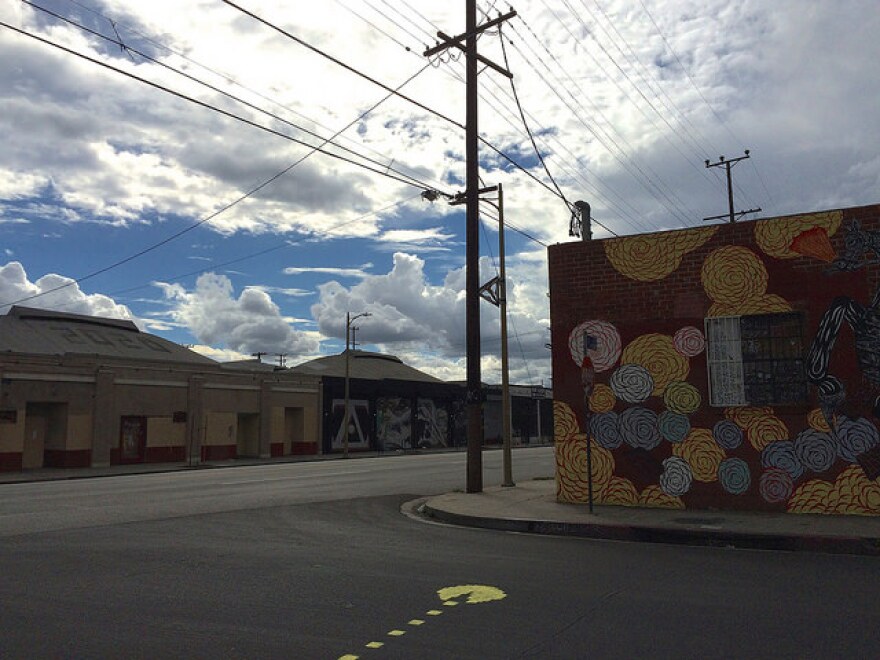 Stories like these are only possible with your help!
Your donation today keeps LAist independent, ready to meet the needs of our city, and paywall free. Thank you for your partnership, we can't do this without you.

Pac-Man has eaten up a Downtown intersection in what's either a new street art piece or some sort of guerilla marketing.Pac-Man appears on the street at the intersection of 7th and Imperial Streets, eating pellets (or "pac-dots," if you're super nerdy) and running away from a pink ghost. Just in case you were wondering, that pink ghost has a name, and it's "Pinky."
The pellets end on a telephone pole at a sign that reads "GAME OVER." We're still not sure what it's all about, but LA Times points out that there's a new trailer out for the '80s video game movie Pixels in which aliens attack the Earth in the form of vintage arcade game characters—so either way, free marketing.
This isn't the first time Pac-Man's taken over part of Downtown. If seeing this gets your '80s arcade game nostalgia revved, you could always walk up the street to EightyTwo.