Ojos de Brujo Plays for FREE Downtown Tonight + CD Review
Stories like these are only possible with your help!
You have the power to keep local news strong for the coming months. Your financial support today keeps our reporters ready to meet the needs of our city. Thank you for investing in your community.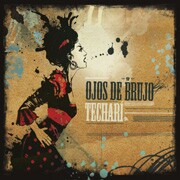 Show Date: Tonight, Friday June 22nd, 2007
Venue: Grand Performances, California Plaza, 350 South Grand Avenue
$0 @ 8:00 p.m.
Artist:Ojo de Brujo
Album: Techari+ Techari Remixes
Label: Six Degrees Records
Barcelona-based flamenco-fusion-epxerimentalists Ojo de Brujo kick off their North American tour tonight in Los Angeles with a FREE concert at Grand Performances, California Plaza, 350 South Grand Avenue. This band of gypsy instrumentalists and DJs is touring in support of their most recent release, Techari as well as a supporting set of Techari remixes.
Beyond some of the vocals it would be difficult to call this flamenco music, what with the turntable scratching, didjeridoo, Indian tablas drums, but it sounds like a lot of folks making a lot of good noises. I can only imagine what they will be like at this live show.
The tunes on Techari that a real standouts are the opener, 'Color', the central Asian tinged 'Todo Tiende', and the almost rhythmically manic 'Feedback'.
With all the songs in Spanish and plenty of strumming guitars this is definitely Latin music appropriate for Calfornia Plaza and is consistent with programming of Grand Performances.
While I'm not incredibly familiar with Ojos De Brujo, the collection of remixes does emphasize some of the innovations in Techari: lots of Cuban piano, horns, palmas, and some differences in their percussion and groove instrumentation. There's even some Middle Eastern-style violin work and the remixes are definitely more chillout than they are dance-oriented.
At any rate - to miss their free show would be a shame and is probably the best introduction to some truly new sounds - inspiration enough to pick up this CD or download the remixes. Below are a couple tracks off of Techari: 'Tondo Tiende' and 'Piedras vs Tanques':