LAist relies on your reader support.
Your tax-deductible gift today powers our reporters and keeps us independent. We rely on you, our reader, not paywalls to stay funded because we believe important news and information should be freely accessible to all.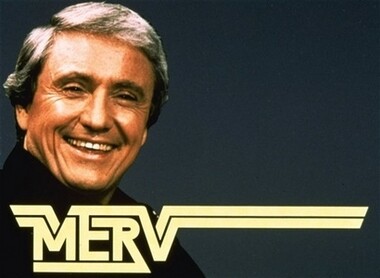 Talk show host, real estate mogul, crooner and all-around entertainer Merv Griffin has died. He was 82.
Merv got his first big break as a singer with band leader Freddy Martin at L.A.'s Coconut Grove in 1948. He parlayed his singing career into acting in feature films in the 1950s. He jumped from the big to the small screen and found success as a game show host and sometime guest host for Jack Paar on the "Tonight Show."
He was seen as the heir apparent to replace Paar when the "Tonight Show" host retired, but was passed over for a young man named Johnny Carson. Merv was given a daytime talk show on NBC, though it was soon cancelled.