Do You Water Your Lawn? New Rules Approved by LADWP Board
Stories like these are only possible with your help!
You have the power to keep local news strong for the coming months. Your financial support today keeps our reporters ready to meet the needs of our city. Thank you for investing in your community.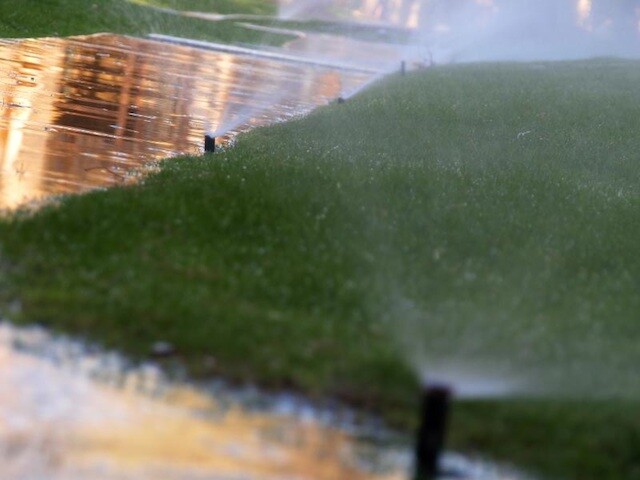 Photo by angel_malachite via Flickr
Water conservation restrictions that dictate when property owners can water their lawns may change again, thanks to a ruling by the Board of Water & Power Commissioners today. The move comes after a study concluded that a series of water main breaks last year -- one flooding an area of Studio City and another that sucked a fire truck into the ground -- were caused by a twice-a-week watering restriction that began last Summer.
If today's decision is approved by the L.A. City Council next week, odd-numbered street addresses would only be able to water lawns on Mondays and Thursdays while even-numbered street addresses would be only able to on Tuesdays and Fridays. The new days should address pressure fluctuations, hoping to decrease breaks, according to a staff report (.pdf).
Other rules will remain the same, including watering between 9 a.m. and 4 p.m. on any day, hardscaping (that's watering the sidewalk or other hard surfaces) and watering for more than 15 minutes per watering station.
It will also still be illegal for restaurants to serve water unless patrons request it.