This is an archival story that predates current editorial management.
This archival content was written, edited, and published prior to LAist's acquisition by its current owner, Southern California Public Radio ("SCPR"). Content, such as language choice and subject matter, in archival articles therefore may not align with SCPR's current editorial standards. To learn more about those standards and why we make this distinction, please click here.
Two Upcoming Hollywood Movies Have Scrapped Portrayals Of Vladimir Putin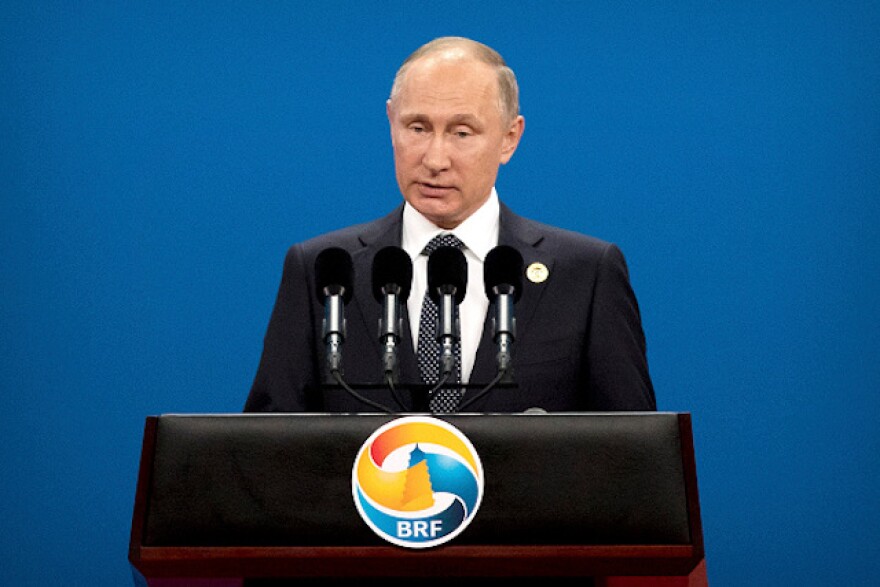 Our June member drive is live: protect this resource!
Right now, we need your help during our short June member drive to keep the local news you read here every day going. This has been a challenging year, but with your help, we can get one step closer to closing our budget gap. Today, put a dollar value on the trustworthy reporting you rely on all year long. We can't hold those in power accountable and uplift voices from the community without your partnership.
Back in the Cold War-era 1980s, Hollywood could get away with giving practically all of its bad guys thick Russian accents, from Rocky IV's Ivan Drago to the KGB officers in Red Dawn. These days, in the age of Russian election interference, studios are hesitant to portray one Russian in particular; President Vladimir Putin.
Portrayals of Putin have been cut from two upcoming features, Fox's Red Sparrow and EuropaCorp's Kursk, according to a Wednesday article in The Hollywood Reporter. Both films were based on books that featured Putin, and the Russian president even made it into early versions of the Kursk screenplay, but was ultimately cut. The THR article quotes Ajay Arora, CEO of security firm Vera, as saying, ""For a studio to release a movie about Putin that makes him look like a fool would be suicide...That's a certain way to be targeted [for retaliation]."
It's not hard to understand where Hollywood's anxiety stems from—after all, the industry is still recovering from North Korea's 2014 cyberattack on Sony Entertainment, which came after the studio released an unflattering portrayal of North Korean leader Kim Jong Un in Seth Rogen and James Franco's The Interview.
Putin isn't exactly known for his commitment to free speech, so it's fair to suggest he might, uh, overreact to being portrayed negatively in big-budget Hollywood features. Still, we're betting it won't be long before some intrepid studio signs SNL's Beck Bennett to a three-picture deal to bring his slick, shirtless Putin impression to the big screen.
Donald Trump was a fading TV presence when the WGA strike put a dent in network schedules.

Pickets are being held outside at movie and TV studios across the city

For some critics, this feels less like a momentous departure and more like a footnote.

Disneyland's famous "Fantasmic!" show came to a sudden end when its 45-foot animatronic dragon — Maleficent — burst into flames.

Leads Ali Wong and Steven Yeun issue a joint statement along with show creator Lee Sung Jin.

Every two years, Desert X presents site-specific outdoor installations throughout the Coachella Valley. Two Los Angeles artists have new work on display.