Forbes Names L.A. in #6 in its ' 10 U.S. Cities In Free Fall' List
Stories like these are only possible with your help!
You have the power to keep local news strong for the coming months. Your financial support today keeps our reporters ready to meet the needs of our city. Thank you for investing in your community.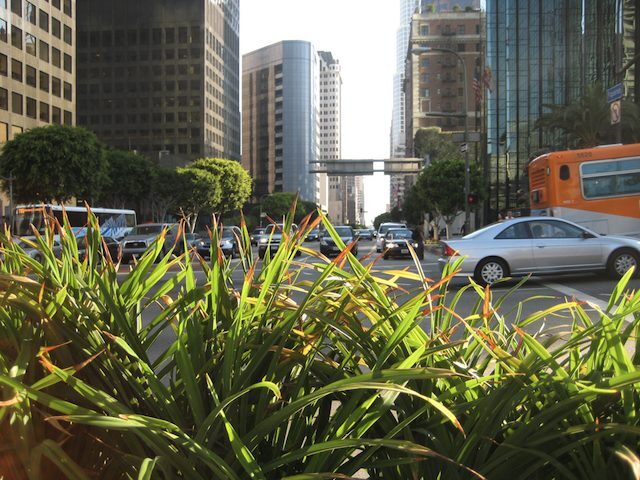 Photo by ricardodiaz11 via LAist Featured Photos on Flickr
Based on some statistics, Forbes this week released its list of cities in free fall. The magazine is not citing the city's current budget crisis, rather more regional problems. According to Forbes, the Los Angeles-Long Beach area has experienced...
Net Population Change, 2006-2009: 1.27%
Per Capita Gross Domestic Product: $55,236.27
Change in New Building Permits, February 2007-February 2010: -51.07%
Change in Unemployment, January 2007-January 2010: 163.83%
Change in New Jobs Added, February 2007 - February 2010: -8.51%
Change in Median Home Price from Market Peak: -29%
The region tied for 6th along with the Sacramento and Orlando areas. Forbes calls California a "Sand States" because of rampant overbuilding. "California cities are struggling too. Riverside, Los Angeles and Sacramento are suffering because of the knocks they took after their inflated housing markets began to plummet," noted the magazine.
The Riverside-San Bernardino area came in at number three.
Also earlier in the week, the anonymous L.A. City Nerd had shared another statistic on Twitter that doesn't look good for the city: "Since 1980, LA City has grown by 1mil people yet LOST 100,000 jobs; not a good economic formula!"