Weekend Chinese: New Capital
LAist relies on your reader support, not paywalls.
Freely accessible local news is vital. Please power our reporters and help keep us independent with a donation today.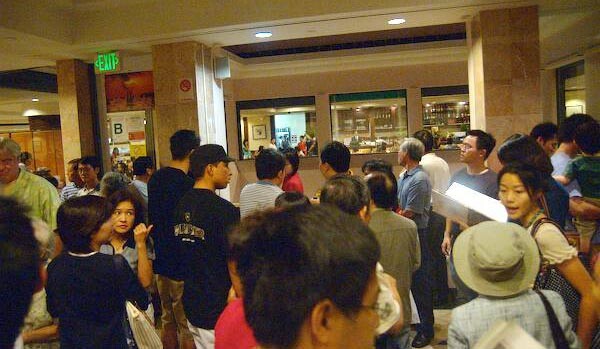 I barely squeezed in with my foodie crew for the night into the small, glass-walled elevator. The door shuts. I slowly and carefully turn around to face the door, the elevator is crammed six people deep, but I managed to shift my camera bag to hang behind me to protect it from what I know is to come.
"Brace yourselves." I said under my breath to the my friends behind me, seconds later, the elevator door opened to the waiting area. TO THIS.
New Capital is popular because of a number of things. It's authentic, the menu is eclectic and offers some serious Chinese food. It's also very reasonably priced, and right now, they're giving away 3 pounds of lobster whenever you order over $40.
Yeah, free lobster, you can stop reading now, go. Or you can keep reading to find out what you should order to hit that magical $40 mark...