Dinner in the Sky: A New Vegas Restaurant That'll Get You High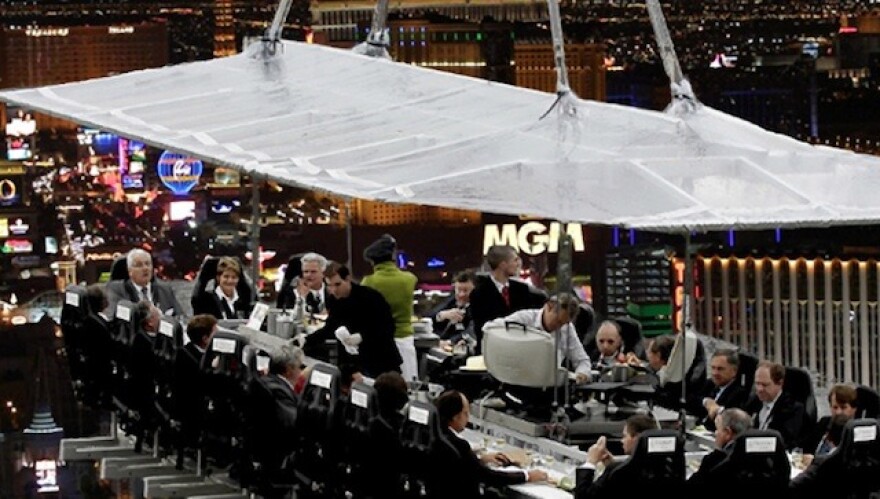 LAist relies on your reader support, not paywalls.
Freely accessible local news is vital. Please power our reporters and help keep us independent with a donation today.
This summer, a new restaurant will open up in Vegas where diners can get a real rush, and it's not just from the wine. Dinner in the Sky will be serving meals from 180 feet up, suspending its 22 diners high above the Strip.
Perhaps playing on the same aerial fascination that once captured audiences at Aureole, where sommelier angels fly around to pick up wine bottles off their vertical wine cellar, Dinner in the Sky hopes to offer a unique culinary experience.
All of the food will be prepared on the ground, then finished off up in the air.
"This is definitely an extreme, exhilarating feel," Janeen Hinden, chief executive, told the LA Times Travel section back in January. "There's no floor, so your feet will dangle. You're up there sitting in a Formula One race-car seat fastened in. The food is prepared and sent around the table by your chef. It's just really an incredible dining experience."
Of course, as with most things in Vegas, it doesn't come cheap. Living up to it's sky high name, dinner goes for $290. You can make your reservations here.