Oh God, California Is Experiencing An Avocado Shortage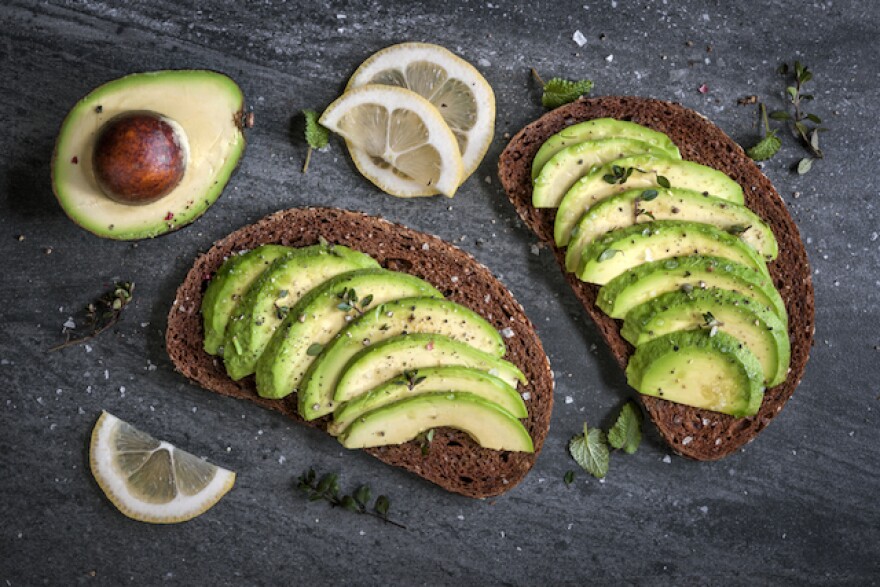 LAist relies on your reader support.
Your tax-deductible gift today powers our reporters and keeps us independent. We rely on you, our reader, not paywalls to stay funded because we believe important news and information should be freely accessible to all.
The avocado toast narrative has been officially run into the ground this summer, between the New York Times's slightly late-to-the-game roundup of best avocado toasts in L.A. and millionaire Tim Gurner's much-mocked claim that millennials can't afford houses because they're spending all their money on the bumpy green demon. Unfortunately, the avocado industry itself isn't faring well either, with a California shortage of the fruit sending prices skyrocketing across the country.
Avocado crop shortages in the Golden State are inflating domestic costs and increasing demands for import of the fruit from Mexico and Peru, the Orange County Register reports. Avocado harvests in California are down almost 50% from last year thanks to extreme heat and aftereffects from the drought, according to the California Avocado Commission.
Some restaurants, like Echo Park's vegan brunch mecca Honey Hi, are already feeling the effects of the shortage. "We've actually had to take avocado toast off our menu," front-of-house manager William Hensley told LAist on Wednesday, adding that the restaurant's buyer had been turned down while trying to purchase avocados in bulk.
"When I went to buy my avocados at the produce mart last weekend, prices were significantly higher than normal, so I might have to raise my prices a little bit," said Lizzy Cooper, owner of the pop-up snack shop AvocaToast LA, concluding, "This is definitely not good for my business."
Silver Lake staple Sqirl hasn't removed the green fruit from the menu just yet, but they've been in the avo toast-slinging game long enough not to take a statewide shortage lightly. "Last year, we had a six-month period with no avocados at all because of the labor strike," floor manager Jayme Darling reminisced, noting with relief that Sqirl had stockpiled "a good surplus" of avocados this time around. That's how they stay number one, folks.