Milkshake Buzz: The Scoop On A Night of Spiked Soda Fountain Treats and Eats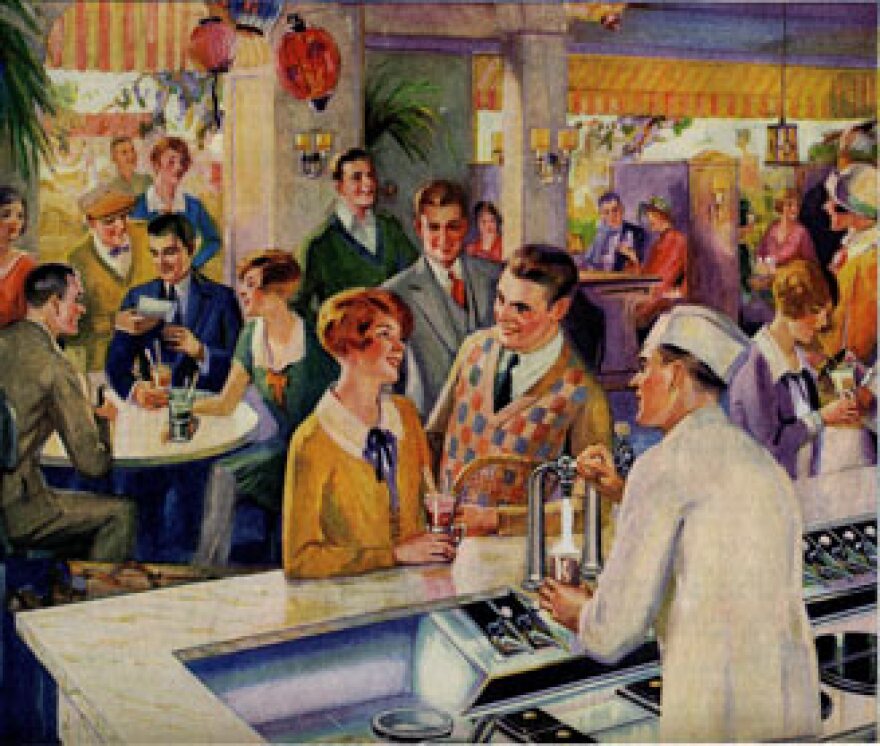 Stories like these are only possible with your help!
You have the power to keep local news strong for the coming months. Your financial support today keeps our reporters ready to meet the needs of our city. Thank you for investing in your community.
A good old fashioned soda fountain treat, like a milkshake, never seems to go out of style, no matter how old you are. If you're 21-and-up, though, you can enjoy your shakes and other sweet treaty beverages with a bonus buzz when they come spiked.
An upcoming event at BLD will showcase soda fountain drinks made by the restaurant's pastry chef and resident milkshakeologist, Mariah Swan, featuring the unique flavors of Art in the Age spirits. BLD Chef/Owner Neal Fraser will have a menu of soda fountain-inspired eats available as well.
Swan explains why putting a little booze in your shake or fizzy drink makes perfect sense: "The soda fountain was at its most popular during Prohibition as an alternative to the saloon (many with back rooms that sold alcohol) so it makes sense that the classic soda fountain drink would lend itself to being spiked. So many of the drinks are essentially soda water with a syrup added for flavor, alcohol can be thought of as another flavoring."
Art in the Age isn't just your typical hooch, either. Their four liquors are Root (similar to root beer), Sage, Rhubarb Tea, and Snap (as in ginger snap). For Swan, those special flavors present a special opportunity: "The Art in the Age line is a thoughtful and craft version of the flavored spirit that is so popular right now. Their line is based on old American recipes so the flavor profiles are well-considered, balanced, and nuanced rather than just being flavored for flavor's sake."
For the Art in the Age event on October 10th at BLD, Swan is creating a menu of four soda fountain-inspired spiked drinks—think milkshake, egg cream, freeze, and the like. There will be a counter-seating option too, where guests can have a sample of the spirit solo followed by a "flight" of the four drinks, to see how it works in the soda fountain beverage. You'll find Swan behind the counter making the drinks, along with an Art in the Age rep to talk shop.
You can order the drinks a la carte for $12 each from 5 to 10 p.m., while the tasting is $15, and reservations are required for the counter seating.
Swan, who is known for her comfort food treats, like doughnuts and shakes, promises a delicious night of old fashioned treats with a zing. "I like pomp and circumstance," she says of her long love of milkshakes and soda fountain era of treats. "Along with my love of ice cream, I think it was the whole presentation, the beautiful glass, special spoon, whipped cream." Plus, she adds, they're fun to drink!