A Biofuel Revolution? Not So Fast
Stories like these are only possible with your help!
Your donation today keeps LAist independent, ready to meet the needs of our city, and paywall free. Thank you for your partnership, we can't do this without you.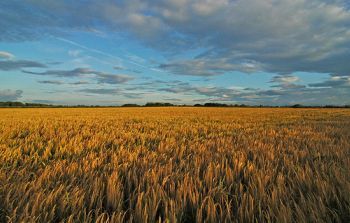 We've already covered the strikes in Europe over rising oil prices; now Rome has become the site of an emergency UN summit on the food crises that are sweeping the globe. Unsurprisingly, the U.S. has become a major target of international criticism over its food policies and interest in corn-based biofuels. From the LA Times:
Delegates clashed during the second day of the three-day meeting over how much blame can be assigned to biofuels for the meteoric rise in food prices. The U.S. is an enthusiastic supporter of the robust and heavily subsidized biofuel industry, with plans to allocate about a quarter of its corn crop to the lucrative production of ethanol.
But many other nations and numerous aid agencies contend that too much food is ending up in fuel tanks and not on dinner tables, deepening a threat of global starvation.
So why is making biofuel from corn such a bad idea? We've got lots of it, right? For a quick primer, check out this article from Michael Pollan; in brief, "The way we grow corn in this country consumes tremendous quantities of fossil fuel. Corn receives more synthetic fertilizer than any other crop, and that fertilizer is made from fossil fuels — mostly natural gas....[there is] such a powerful lobby promoting [corn's] consumption. Ethanol is just the latest chapter in a long, sorry history of clever and profitable schemes to dispose of surplus corn: there was corn liquor in the 19th century; feedlot meat starting in the 1950's and, since 1980, high fructose corn syrup." But Pollan also points to a better alternative: crops like sugarcane and switchgrass take far less fossil fuel to grow and convert to biofuel, so not all hope is lost for vegetable-energy.

Photo by jimmedia via Flickr