This is an archival story that predates current editorial management.
This archival content was written, edited, and published prior to LAist's acquisition by its current owner, Southern California Public Radio ("SCPR"). Content, such as language choice and subject matter, in archival articles therefore may not align with SCPR's current editorial standards. To learn more about those standards and why we make this distinction, please click here.
A Biofuel Revolution? Not So Fast
Support your source for local news!
The local news you read here every day is crafted for you, but right now, we need your help to keep it going. In these uncertain times, your support is even more important. Today, put a dollar value on the trustworthy reporting you rely on all year long. We can't hold those in power accountable and uplift voices from the community without your partnership.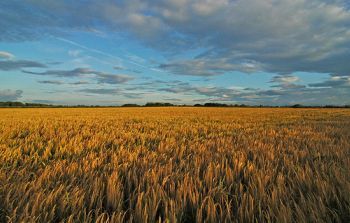 We've already covered the strikes in Europe over rising oil prices; now Rome has become the site of an emergency UN summit on the food crises that are sweeping the globe. Unsurprisingly, the U.S. has become a major target of international criticism over its food policies and interest in corn-based biofuels. From the LA Times:
Delegates clashed during the second day of the three-day meeting over how much blame can be assigned to biofuels for the meteoric rise in food prices. The U.S. is an enthusiastic supporter of the robust and heavily subsidized biofuel industry, with plans to allocate about a quarter of its corn crop to the lucrative production of ethanol.
But many other nations and numerous aid agencies contend that too much food is ending up in fuel tanks and not on dinner tables, deepening a threat of global starvation.
So why is making biofuel from corn such a bad idea? We've got lots of it, right? For a quick primer, check out this article from Michael Pollan; in brief, "The way we grow corn in this country consumes tremendous quantities of fossil fuel. Corn receives more synthetic fertilizer than any other crop, and that fertilizer is made from fossil fuels — mostly natural gas....[there is] such a powerful lobby promoting [corn's] consumption. Ethanol is just the latest chapter in a long, sorry history of clever and profitable schemes to dispose of surplus corn: there was corn liquor in the 19th century; feedlot meat starting in the 1950's and, since 1980, high fructose corn syrup." But Pollan also points to a better alternative: crops like sugarcane and switchgrass take far less fossil fuel to grow and convert to biofuel, so not all hope is lost for vegetable-energy.
Photo by jimmedia via Flickr
Cruise off the highway and hit locally-known spots for some tasty bites.

Los Angeles-based restaurant owners rejoice as a new ordinance makes its way to the city council.

The new season of LAist Studios' WILD podcast is a fictional rom-com set in Southeast L.A. Diners play a big role in fostering conversation between the shows' two hosts this season. Here are host Erick Galindo's must-visit L.A. diners — whether you like breakfast or not.

The new season of LAist Studios' WILD podcast is a fictional rom-com set in Southeast L.A. Donuts play a big role in episode two of the show. Here are some of our favorite, wildly creative, and iconic donut shops in Los Angeles.

Cheap Fast Eats visits one of L.A.'s most distinctive neighborhoods for some nighttime bites.

How to get the best eggs in town without leaving your yard.