Family of Ducks Halt Traffic on the 405 Freeway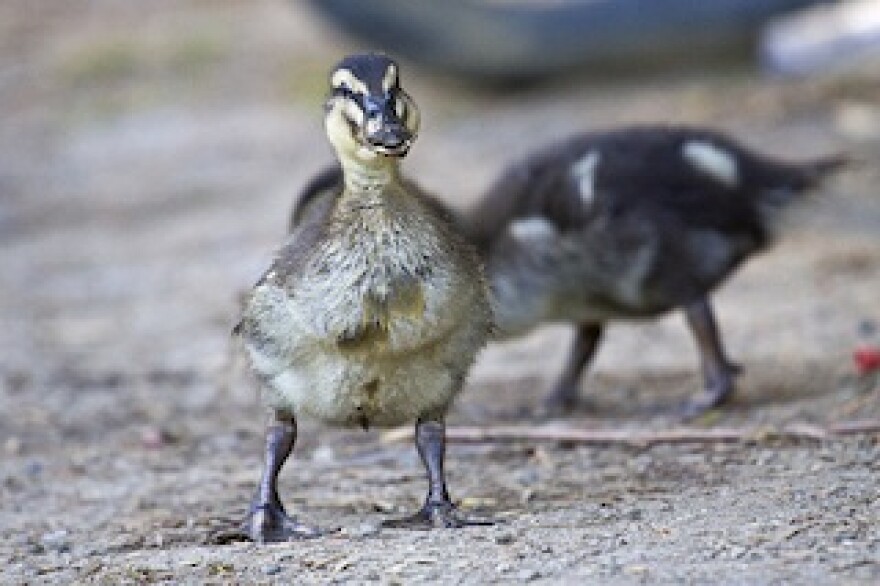 Stories like these are only possible with your help!
Your donation today keeps LAist independent, ready to meet the needs of our city, and paywall free. Thank you for your partnership, we can't do this without you.
A family of ducks attemping to cross the southbound lanes of the 405 Freeway caused some traffic around Sunset Boulevard. Based on caller logs, here's what happened. At 8:27 a.m., a caller notified the California Highway Patrol of the family on the right side of the freeway. Three minutes later, someone tried to slow down traffic by using their hazard lights as the carpool lane came to a complete standstill. On Twitter, user nicolesweetman exclaimed "Mother duck and her goslings were crossing the 5 lanes of traffic on 405 and the entire highway stopped to let them by!" CHP logs seemed to indicate that: at 8:31 a.m., there were five ducks in all lanes.
By 8:45 a.m., the roadway was clear. "Mother duck has been taken off fwy but baby ducks fell in drain," noted the log. Last we heard, the ducklings have not been rescued.