Eric Garcetti Zeroes in on Hipster Voting Block With Profile in 'Paper Mag'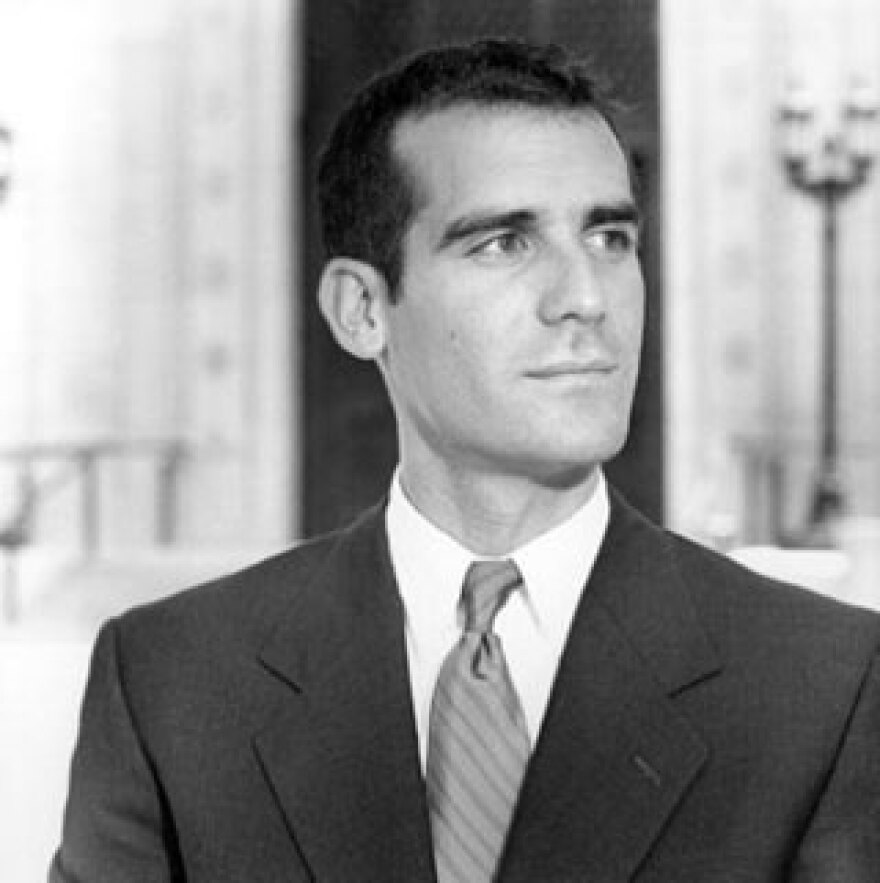 LAist relies on your reader support.
Your tax-deductible gift today powers our reporters and keeps us independent. We rely on you, our reader, not paywalls to stay funded because we believe important news and information should be freely accessible to all.
The race is on to clinch the crucial hipster vote for Los Angeles' next mayor.
Paper Mag profiled mayoral hopeful Eric Garcetti alongside Flying Lotus and Mark Duplass, as one of Los Angeles' "Dirty Dozen." (Sure, you might say Garcetti had this constituency locked down long before Dwell Magazine's 2008 spread on Garcetti's former Echo Park residence.)
The magazine dubbed him "The People's Politician" and all but endorsed him by saying he had the "serious political chops to revitalize a city afflicted by gang-related crime, world renowned pollution and a public transportation problem."
Besides Garcetti's political work as an environmental advocate, here are some of the mayoral candidates "hipster bona fides" mentioned in the Paper Mag profile:
On urban homesteading: "My wife and I grow almost all of our own food."
Also: "Chickens are in our near future."
He's on twitter (nope, not here)
He launched the city's first app, Garcetti311.
His candidacy seems like something out of Portlandia.
Your move, Austin Beutner.