West Hollywood Approves A Bar-Hopping Bus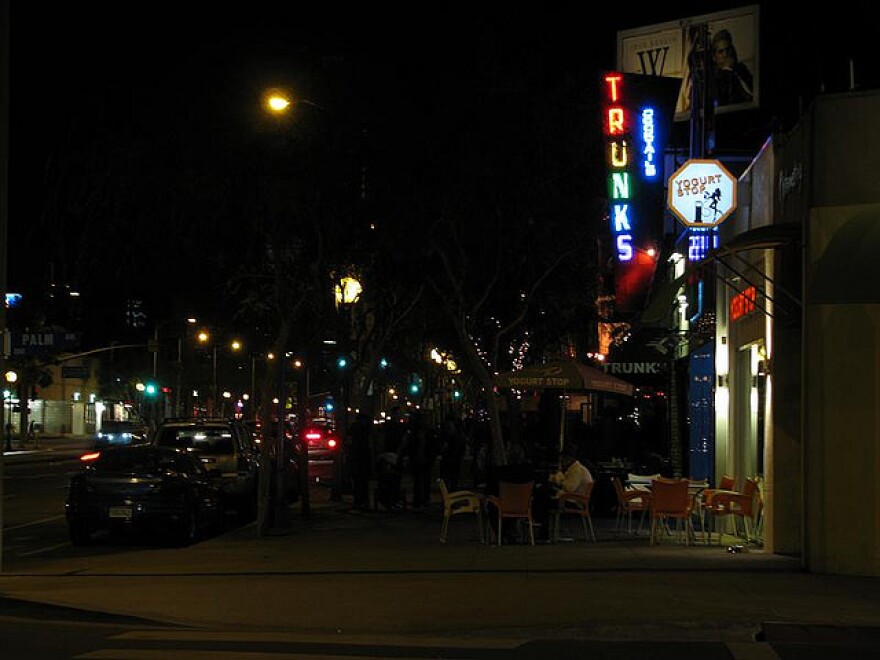 LAist relies on your reader support.
Your tax-deductible gift today powers our reporters and keeps us independent. We rely on you, our reader, not paywalls to stay funded because we believe important news and information should be freely accessible to all.
Bar-hopping in West Hollywood is about to get a lot easier: the city has decided to fund an "entertainment shuttle" that runs along Santa Monica Boulevard.
Oh, the tales that shuttle will tell.
It will run along Santa Monica Boulevard from Fairfax Avenue to Doheny Drive, according to WEHOville (h/t Curbed LA). It will also make a stop at the West Hollywood Public Library parking deck on San Vicente Boulevard. The whole trip is about 15 minutes. The shuttle will run from 8 pm until the sun comes up over Santa Monica Boulevard 3 am on Friday and Saturday nights.
It is a pilot program that is scheduled to start on July 1 and run through December. But the council is hoping to give the program a test run for the LA Pride Parade on Sunday, June 9.
The bidding process has started, and it's expected to cost $93,000 (which doesn't include marketing and branding costs, estimated at $17,000).
Related:
Photos: Runners Strip Down For Undie Run In West Hollywood
West Hollywood's Permanent Rainbow Crosswalks to Color Streets