LAist Film Calendar: In(somniac Cinema) & Out(fest)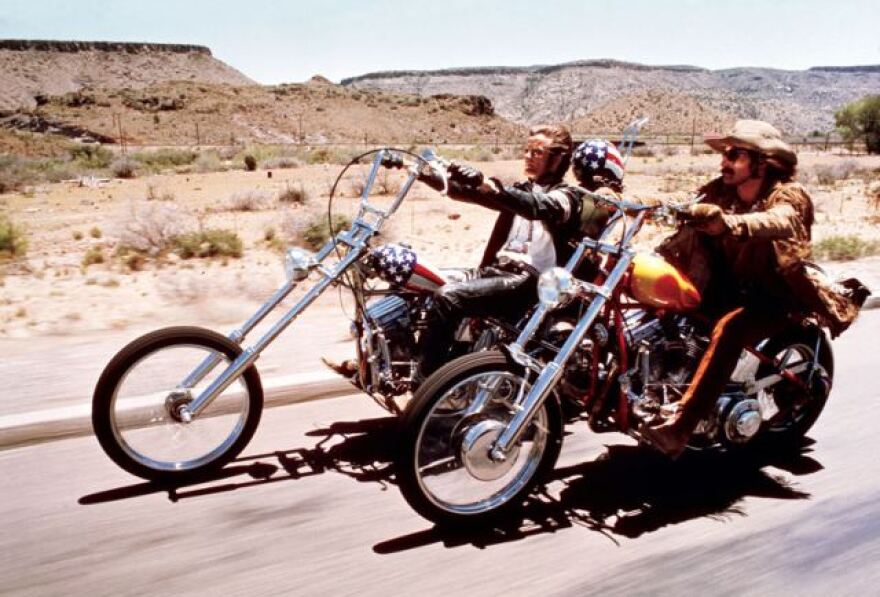 LAist relies on your reader support, not paywalls.
Freely accessible local news is vital. Please power our reporters and help keep us independent with a donation today.
Photo courtesy of Sony Pictures Entertainment
It's the 28th annual Outfest in Los Angeles! Thursday's opening night gala at the Orpheum Theatre features the Los Angeles premiere of Allen Ginsberg biopic Howl and - listen up, Gleeks - Jane Lynch, recipient of the 14th Annual Outfest Achievement award. Saturday, Lynch appears at a panel at the DGA theatre, while REDCAT honors Ginsberg's literary (and trumped-up-obscenity-charge) contemporary William S. Burroughs with the documentary A Man Within. Friday's & Sunday's highlights include Stuck!, a campy tribute to women-in-prison films with John Waters starlet Mink Stole; Postcard to Daddy, a German documentary in which a man confronts his abusive father; and a 15th-anniversary screening of Clueless hosted by screenwriter John August. Here's a PDF of Outfest's full schedule, broken down by date & venue.
In non-festival, but still festive news, Andrew Gualtieri's Insomniac Cinema series returns to LA with a 28th anniversary screening of Pink Floyd's tripfest The Wall in Westwood Village. IC's website doesn't specify whether it's the Bruin Theatre, Village Theatre, or both - just show up Friday around midnight and look for the one with the line (for the uninitiated, the theatres are across the street from one another). The IC Pasadena screenings continue on Saturdays with The Fifth Element, which just celebrated its Bar Mitzvah. Sit shiva with the Cinefamily, MOCA & Cinespia, as they kick off a month-long Dennis Hopper tribute with the American classic Easy Rider and The American Dreamer, a no-holds-barred doc capturing Hopper's crazed creativity and self-destructive idealism following the success of Easy Rider. L.M. Kit Carson, one of The American Dreamer's directors, will be on-hand to memorialize the mad genius. Sunday, the New Bev continues the salute with a pairing of River's Edge & Rumble Fish.
Full list appears below. See you at the movies!