This is an archival story that predates current editorial management.
This archival content was written, edited, and published prior to LAist's acquisition by its current owner, Southern California Public Radio ("SCPR"). Content, such as language choice and subject matter, in archival articles therefore may not align with SCPR's current editorial standards. To learn more about those standards and why we make this distinction, please click here.
LAist at Sundance: Tarantino Returns
Before you read more...
Dear reader, we're asking you to help us keep local news available for all. Your financial support keeps our stories free to read, instead of hidden behind paywalls. We believe when reliable local reporting is widely available, the entire community benefits. Thank you for investing in your neighborhood.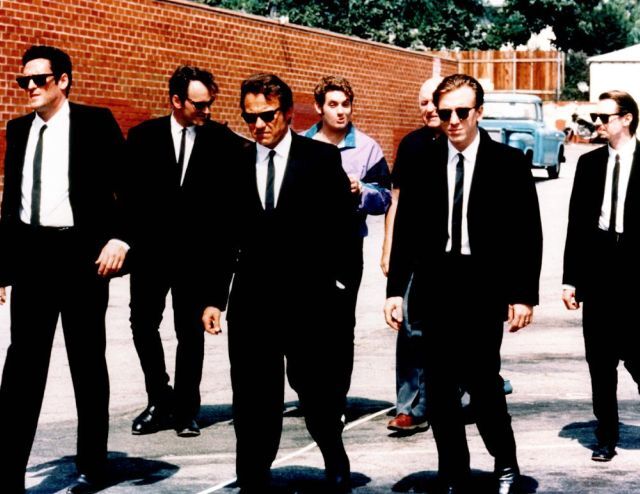 In 1992, Quentin Tarantino made a huge splash at the Sundance Film Festival with his directorial debut, Reservoir Dogs. He didn't return to Park City until this year to serve as a member of the Festival's Jury. Last night, he was honored with the Ray-Ban Visionary Award and LAist was there. Following a short introduction by Dennis Hopper, Quentin took the stage and riffed about his first Sundance experience for about twenty minutes. Following that, The Bravery took the stage for a short concert. Videos and photos of all of it are after the jump.
Because of all the exciting NFL playoff action during the day, I didn't have time to hit too many screenings. I did manage to catch Mancora, a Peruvian road movie about a young man, Santiago, coping with the suicide of his father. He's visited by his half-sister, Ximena, and her husband, Inigo and together the three of them make a trip to the beach town of Mancora. While there they party every night and sleep around until all of their mutual relationships are destroyed. Mancora was a simple movie, but lush enough to keep one's interest.
Bigger, Stronger, Faster* was a fascinating and timely documentary about the ceaseless urge in our culture to win at any cost. Director Chris Bell explores the issue through the prism of his own two brothers who abuse steroids in order to improve their athletic performances. Bigger, Stronger, Faster* will almost certainly reach theaters and DVD so keep an eye out for it in the months to come. Your best bet to see the Spanish-language Mancora, though is probably only on cable.
Dennis Hopper introduces Quentin Tarantino
Quentin Tarantino accepts the Ray-Ban Visionary Award
The Bravery
Photo courtesy of Miramax Films