LA Film Fest Review: The Town That Was
Stories like these are only possible with your help!
You have the power to keep local news strong for the coming months. Your financial support today keeps our reporters ready to meet the needs of our city. Thank you for investing in your community.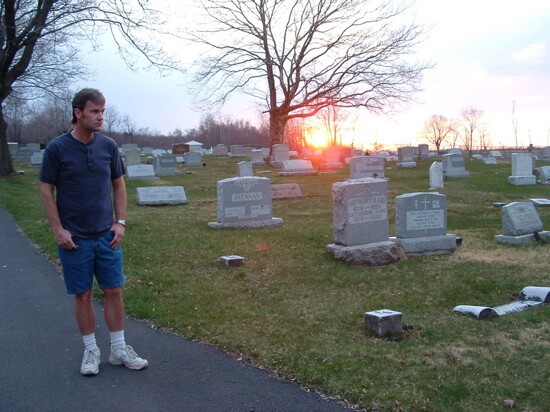 A good documentary tells a compelling story that may have otherwise remained unknown. The best ones do so through people you can't believe actually exist. Such is the case with The Town That Was. Using a blend of archival footage and recent interviews, directors Chris Perkel and Georgie Roland tell the sad, strange story of Centralia, Pennsylvania and one of its last remaining residents, the marvelously eccentric John Lokitis.
In 1962, Centralia was a town of over 1,600 people. During a standard, controlled burn of garbage in a landfill, an underground seam of anthracite coal accidentally caught fire. That fire is still burning today. Initially, it didn't seem to present too much of a hazard, but by the mid-1980's toxic gasses were seeping out of the earth, brush fires were spontaneously erupting and the local highway was split asunder. When a young boy fell into a smoldering mine subsidence and almost died, the federal government allocated 42 million dollars to relocate the residents of Centralia. Considering the danger, almost everyone left. John Lokitis decided to stay.
At the time the film was shot, only 11 people still lived in Centralia. At 34, John was the youngest resident—by about 40 years. Most of those who stayed behind were old and infirmed, content to spend their final years in the town where they were born. John appears to have different motives. When not working at his job in Harrisburg an hour away, he mows long stretches of abandoned lawns, opens and closes the local cemetery, paints unused benches, puts up patchwork Christmas lights on telephone poles and leads the filmmakers on a tour through what was once a thriving coal-mining town. His wish, he says, is to bring the town back. Considering the government has condemned all of the property and seized all of the land in Centralia through eminent domain, it would appear to be a hopeless cause.
One senses that even John realizes that on some level. He'll point to an empty field and speak at length and in detail about who used to live there, what they were like, what they used to do, but his observations usually end with a long, pained silence. It's as if the memory overwhelms him and he doesn't want to submit to the emotion of it. But then he'll catch himself, laugh nervously and move on to another topic—again at length and in detail. It's both heartbreaking and fascinating to watch.
The filmmakers also interview former residents of Centralia who chose to leave. Their nostalgia for their old hometown is still palpable, along with a lingering anger at the fact that the fire could have been extinguished several times had there only been the political will. But, of course, it wasn't. Geologists estimate the fire has enough fuel to burn for another 250 years. By that time, Centralia will be completely gone with only a cemetery left to remind people that this empty patch of land was once a town. At the very least, Perkel and Roland's excellent, bittersweet documentary will be a further reminder.
____________________
The Town That Was

USA, 2007, 71 min
Directed By: Chris Perkel, Georgie Roland
Producers: Chris Perkel, Melinka Thompson-Godoy
Executive Producers: Elayne Prince, Les Perkel
Cinematographer: Chris Perkel
Editor: Chris Perkel
Music: Paul Henning
Featuring: John Lokitis
Photo courtesy of Dog Player Films