LA Film Fest Review: The Town That Was
LAist relies on your reader support, not paywalls.
Freely accessible local news is vital. Please power our reporters and help keep us independent with a donation today.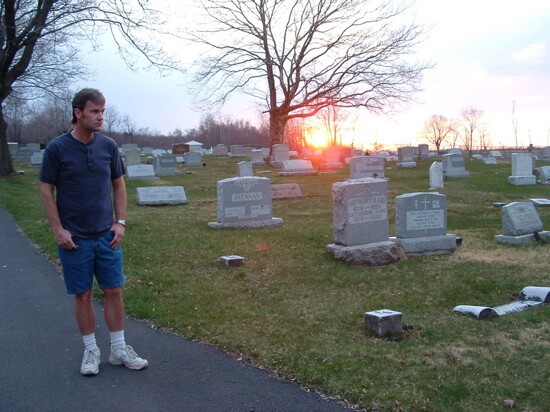 A good documentary tells a compelling story that may have otherwise remained unknown. The best ones do so through people you can't believe actually exist. Such is the case with The Town That Was. Using a blend of archival footage and recent interviews, directors Chris Perkel and Georgie Roland tell the sad, strange story of Centralia, Pennsylvania and one of its last remaining residents, the marvelously eccentric John Lokitis.
In 1962, Centralia was a town of over 1,600 people. During a standard, controlled burn of garbage in a landfill, an underground seam of anthracite coal accidentally caught fire. That fire is still burning today. Initially, it didn't seem to present too much of a hazard, but by the mid-1980's toxic gasses were seeping out of the earth, brush fires were spontaneously erupting and the local highway was split asunder. When a young boy fell into a smoldering mine subsidence and almost died, the federal government allocated 42 million dollars to relocate the residents of Centralia. Considering the danger, almost everyone left. John Lokitis decided to stay.