Interview with Jesse Harris
Today on Giving Tuesday, LAist needs your support.
Today, your donation to LAist will be matched dollar for dollar. Your tax-deductible that gift powers our reporters and keeps us independent will be felt twice as strong today, so don't delay!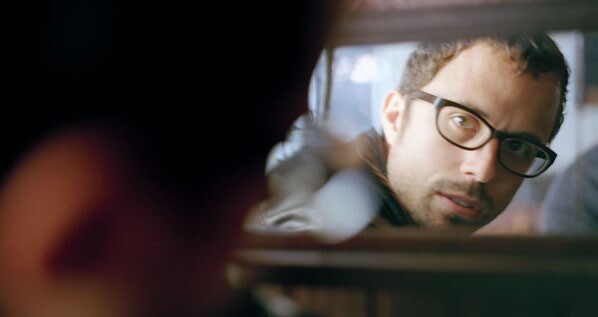 Jesse Harris, New York based singer/songwriter's new album Feel, definitely has one doing just that. Not only is Feel his 7th album to date, he just recently wrote and composed, but not performed the entire soundtrack to Ethan Hawke's film The Hottest State. While the soundtrack for the film has Harris performing just two of the songs and the likes of Willie Nelson, Emmylou Harris, M.Ward, Norah Jones and Cat Power taking hold of the others, Feel is entirely Harris from beginning to end, and that's a good thing.
A prolific artist, Harris has written masses of songs that fill each of his records and easily wrote 50+ songs for Hawke to choose from for The Hottest State. Feel is happy-go-lucky summer album that will take you on a road trip from LA to San Fran quicker than you thought possible (at least it did for me). Harris isn't about gloom and doom or emotional black holes but rather optimistic pop/folk tunes that sound different and unique from each other throughout the entire record. LAist interviewed Jesse about Feel, his Grammy, and his first ever concert.
How was playing at Hotel Cafe on 7/30?
It was a blast to be there with my usual band and have such a good crowd. Usually I've done duo gigs with Van Dyke Parks, which I've loved, but we always played really late on Sundays or Mondays due to last minute planning and people would always say to me "Too bad there weren't more people here."
What is your favorite hangout in Los Angeles?
Still figuring that out. I live in New York. Hotel Cafe is certainly one for music.
What are your favorite cities/venues to play at?
I love anytime I get to travel to a foreign place to play. It always feels like a free vacation. I've been to Japan, to Europe, and even to South America on tour, and I always have a good time.