Eagle Rock Yacht Club Announces Summer Dodgeball Series!
Stories like these are only possible with your help!
Your donation today keeps LAist independent, ready to meet the needs of our city, and paywall free. Thank you for your partnership, we can't do this without you.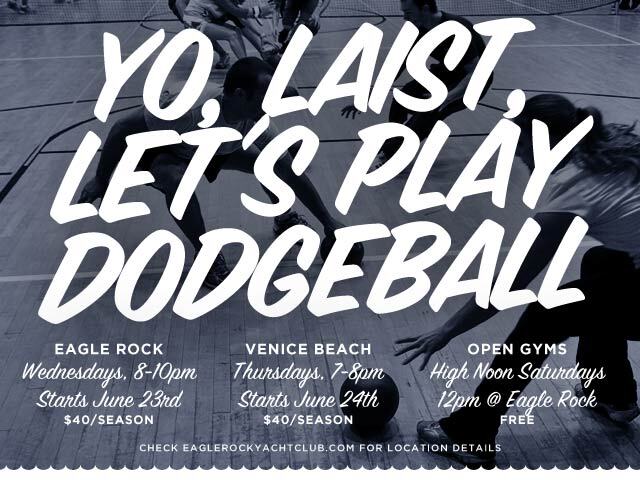 As a child, I tried to avoid any activity whose goal was to bean your opponent as hard as humanly possible with a completely unforgiving red rubber ball. Never in my wildest imagination did it seem possible that the merciless game that is dodgeball would made its way off the elementary school blacktop and into the hearts and sweatbands of the twenty-something set. Thankfully, the sport has become more fun than frightening, with leagues like our friends at The Eagle Rock Yacht Club designed to get you off the couch and/or internet (except for LAist.com, of course) and into the local rec center for "dodgeball, drinking, and the common good".
The ERYC is accepting new members for its Summer dodgeball leagues (starting June 23rd in Eagle Rock and continuing Wednesdays 8-10pm or June 24th in Venice Beach and continuing Thursdays, 7-8pm). They're also hosting free games for those fearful of commitment (starting June 26th in Eagle Rock and continuing Saturdays 12-1pm and/or June 27th in Glassell Park and continuing Sundays 3-4pm). Either way, dodgeball seems just right for those needing a summer sport that will help conquer childhood fears (you will not get picked last for a team, we promise!) and do some good for the local community.