DVD Tuesday: That's Incredible!
LAist relies on your reader support, not paywalls.
Freely accessible local news is vital. Please power our reporters and help keep us independent with a donation today.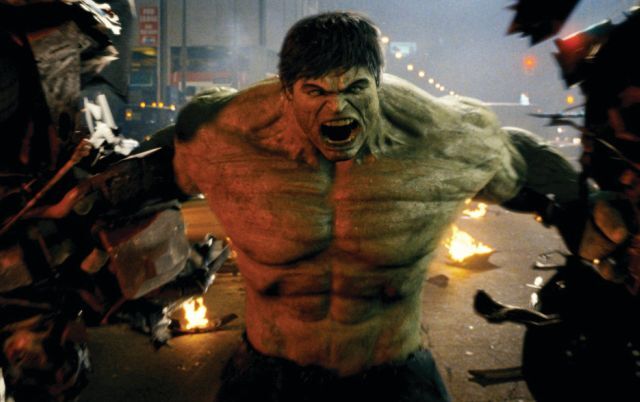 Anger management issues continue to vex Hulk. | Photo courtesy of Universal Pictures
I'll never understand why Ang Lee's The Hulk was so ruthlessly pilloried. While the end of the script had its issues, the comic-style visual presentation of the movie was brilliant. Ed Norton's re-boot of the franchise wasn't up to the earlier, high standard set by Iron Man, but it was still an excellent adaptation of the fearsome Marvel hero. The Strangers was a stagnant, mostly bloodless torture-porn variant. Avoid! I'm not sure that Kevin Smith is much of a filmmaker, but he is a brilliant, extemporaneous speaker. Even if you're not a fan of his films, check out Sold Out. Why can't Family Guy and South Park just get along?
The Incredible Hulk (Three-Disc Special Edition)
The Strangers
Expelled: No Intelligence Allowed
Family Guy - The Complete Collection (Stewie Head Packaging)
Sold Out: A Threevening With Kevin Smith
Missing - Criterion Collection
Flight of the Red Balloon
Six in Paris
The Man from U.N.C.L.E. - The Complete Series
Knight Rider: The Complete Series