DVD Tuesday: Cage Unleashed!
Stories like these are only possible with your help!
You have the power to keep local news strong for the coming months. Your financial support today keeps our reporters ready to meet the needs of our city. Thank you for investing in your community.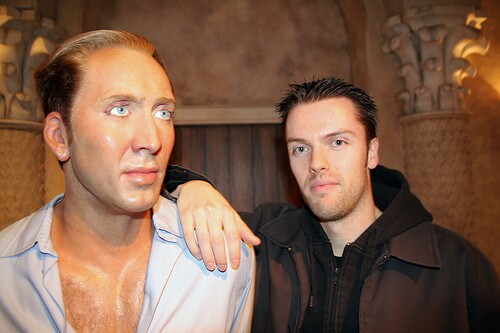 This is the week where everyone mourns the end of The Sopranos, but it was harder for me to let go of Deadwood a few months ago. Sure, there's supposed to be a couple of Deadwood movies coming to tie everything up, but it's just not the same. You can have your Tony Soprano, I'll take the awesome and terrifying Al Swearengen instead. The big release this week is, of course, Ghost Rider. If you thought Nicholas Cage was hilariously awful in Wicker Man (watch this now if you've never seen it!), check out his initial transformation into the Ghost Rider for a signature example of WAY over-the-top acting.
If you'd actually like to see a good movie, pick up Breach. Chris Cooper is, as always, great and Ryan Phillippe surprises in a wonderfully paranoid thriller. The Bridge and An Unreasonable Man are also worth a look (unless you're suicidal or still pissed about the 2000 election, respectively). Oh, and yes, Tom Selleck is still acting.
Deadwood: The Complete Third Season
Ghost Rider
Jesse Stone: Night Passage
Jesse Stone: Death in Paradise
Breach
The Office: Seasons One and Two
Welcome Back, Kotter: The Complete First Season
Hellboy: Blood and Iron
Blood & Chocolate
Atlantic Records: The House that Ahmet Built
The Bridge
Tyler Perry's Daddy's Little Girls
Primeval
An Unreasonable Man
The Two of Us (Criterion Collection)
Mozart: Le Nozze di Figaro
Shock Cinema Collection (Limited Edition)
The Chaotic Chronicles of the Crusty Demons of Dirt
Young, Beautiful & Screwed Up (Sub Col)
Pretty Maid Cafe
Days of Glory (Indigenes)
Grbavica: The Land of my Dreams
Glastonbury
Photo be Geir W. via Flicker