DVD Tuesday: Button and Harvey
Stories like these are only possible with your help!
You have the power to keep local news strong for the coming months. Your financial support today keeps our reporters ready to meet the needs of our city. Thank you for investing in your community.
Man, actors have a tough life, huh? | Photo courtesy of Paramount Pictures
The Curious Case of Benjamin Button is so expertly crafted that one can't help but marvel at it from a technical viewpoint. As a story, however, the film is just so-so. Sure, it's a provocative premise, but Brad Pitt is almost lifeless as the titular character. Dustin Hoffman is one of the handful of actors whose movies I will always see. Last Chance Harvey is a poignant and wistful reminder that it's never too late to do all for love. What I said about Dustin Hoffman above, same goes for the amazing Michelle Williams. LOOK works better as an idea than an actual movie. Still, Rhys Coiro is fast becoming one of my favorite unknown actors.
The Curious Case of Benjamin Button
Last Chance Harvey
Wendy and Lucy
LOOK
The Last Templar
Fashion in Film
Incendiary
Reclaiming the Blade
Love Takes Wing
Enchanted April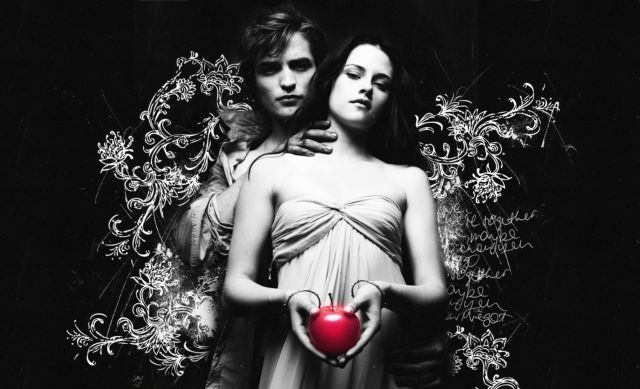 This shot is more interesting than anything in the actual movie. | Photo courtesy of Summit Entertainment
Now that Chris Weitz is aboard for New Moon, expect a much more enjoyable film than what, in retrospect, was a pretty lifeless Twilight. Both Kristen Stewart and Robert Pattinsonhave shown much more life than they did in the first chapter of Stephenie Meyer's hugely successful vampire series. I keep being advised to give Doctor Who a shot, but I just can't get into it. Am I the only one who's still on a hangover from the end of Battlestar Galactica? I can't speak to its quality, but Metal Retardation is a great name for a DVD. Similarly, Freshman Sex Orientation tells me all I need to know. I'm assuming they mean college and not high-school.
Twilight (Ultimate Collector's Set)
Doctor Who: The E-Space Trilogy - Full Circle/State of Decay/Warriors' Gate
The Charles Dickens Masterworks Collection
Just Another Love Story
Ralphie May: Austin-tatious
The Robert Cray Collection
Frankenhood
Metal Retardation: Are You Metally Retarded?
The Tibetan Book of the Dead
Girls Gone Wild: Freshman Sex Orientation