This is an archival story that predates current editorial management.
This archival content was written, edited, and published prior to LAist's acquisition by its current owner, Southern California Public Radio ("SCPR"). Content, such as language choice and subject matter, in archival articles therefore may not align with SCPR's current editorial standards. To learn more about those standards and why we make this distinction, please click here.
DVD Review: A Great Job
Stories like these are only possible with your help!
You have the power to keep local news strong for the coming months. Your financial support today keeps our reporters ready to meet the needs of our city. Thank you for investing in your community.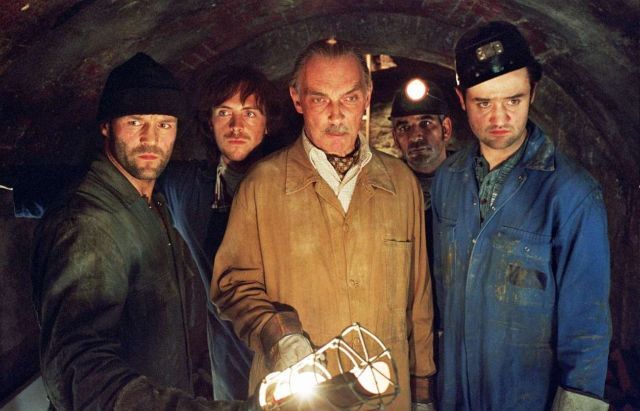 Tired of bloated blockbusters? See this movie today. | Photo courtesy of Lionsgate
They really don't make movies like The Bank Job anymore. In fact, it almost feels like a relic from another age with its focus on plot and character development instead of...well, lingering takes on movie stars (see Hancock). After a surprisingly strong theatrical run, The Bank Job is hands-down the movie you should be renting/buying today. If it has nothing else (and it probably doesn't). Step Up 2 the Streets at least has a few great scenes of Briana Evigan sex-dancing. Shutter is another remake of a better Asian original. Do the world a favor and skip it. Help end this awful trend! Any movie with "College" in the title should be rated R.
The Bank Job
Step Up 2 The Streets
Shutter
Meet Bill
The Year My Parents Went on Vacation
Penelope
College Road Trip
Trafic - Criterion Collection
The Curiosity of Chance
Birds of Prey: The Complete Series
Good triumphs over evil. | Photo courtesy of Daniel Y. Go via Flickr
Relive the Boston Celtics glorious run to the NBA Championship with this superb DVD. Watch Kevin Garnett, Paul Pierce and Ray Allen "give the business" to Kobe Bryant and whoever else is currently playing on the Lakers. I wouldn't know. Why do cool British actors constantly turn up in equally cool, completely counterintuitive programs? If you liked following Michael Palin around Europe, you will probably love tooling around England with Robbie Coltrane. Beach Party at the Threshold of Hell seems like a high-brow title for what is essentially a jiggle fest, don't you think? Heavy Petting seems more on-the-nose.
2007-2008 NBA Champions - Boston Celtics
Robbie Coltrane - Incredible Britain
Monsieur Vincent
Never Forever
Insanitarium
Asylum
Beau Brummell - This Charming Man
Final Approach
Heavy Petting
The Beach Party at the Threshold of Hell