This is an archival story that predates current editorial management.
This archival content was written, edited, and published prior to LAist's acquisition by its current owner, Southern California Public Radio ("SCPR"). Content, such as language choice and subject matter, in archival articles therefore may not align with SCPR's current editorial standards. To learn more about those standards and why we make this distinction, please click here.
Director Bernardo Bertolucci: Outrage Over Rape Scene A 'Ridiculous Misunderstanding'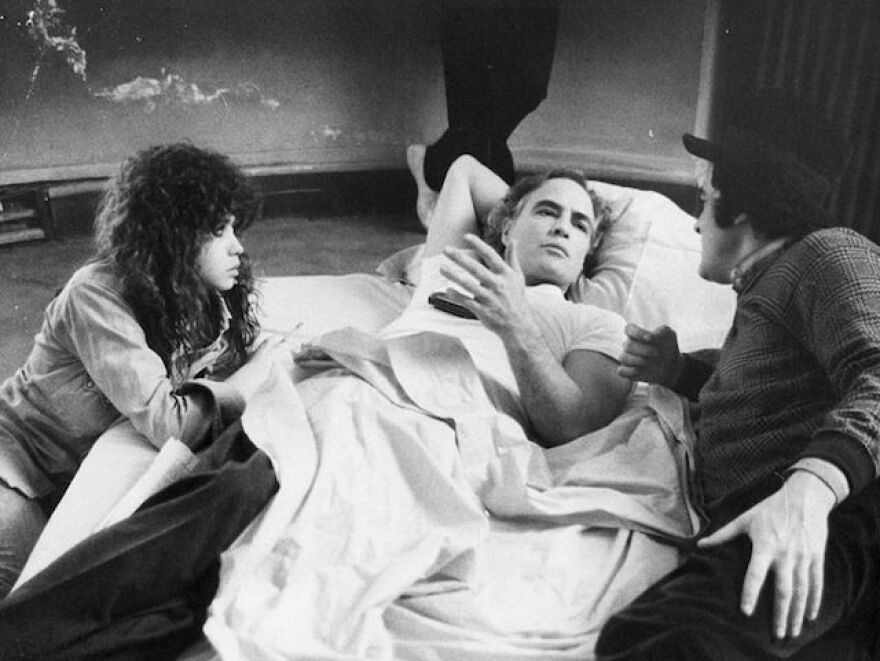 Stories like these are only possible with your help!
You have the power to keep local news strong for the coming months. Your financial support today keeps our reporters ready to meet the needs of our city. Thank you for investing in your community.
Italian director Bernardo Bertolucci has responded to the outcry over a recently re-surfaced clip of him admitting that a notorious rape scene from Last Tango In Paris was not entirely consensual.
On Monday, the director released a statement in which he said the controversy over the clip has been a "ridiculous misunderstanding." In the video, which is taken from a 2013 Dutch TV show, the director discusses a scene from his 1972 film Last Tango In Paris in which Marlon Brando rapes Maria Schneider, using butter as a lubricant:
Bertolucci said:
The scene with the butter was an idea I had with Marlon before shooting. But, I've been in a way horrible to Maria because I didn't tell her what was going on. Because I wanted her reaction as a girl, not as an actress. I wanted her to react... humiliated. I think she hated me and also Marlon because we didn't tell her... that detail of butter used as a lubricant. I feel very guilty for that.


When asked by the host if he felt any remorse over the scene, the director said, "I feel guilty, but I do not regret." He added that Schneider "hated me for all her life."
Bertolucci released a statement on Monday in an attempt to clarify his remarks, calling the controversy a "ridiculous misunderstanding" and said the scene was already in the script but without any mention of the use of butter:
I specified, but perhaps I was not clear, that I decided with Marlon Brando not to inform Maria that we would have used butter. We wanted her spontaneous reaction to that improper use. That is where the misunderstanding lies. Somebody thought, and thinks, that Maria had not been informed about the violence on her. That is false!


However, in a 2007 interview with
The Daily Mail
, Schneider said, "That scene wasn't in the original script. The truth is it was Marlon who came up with the idea." She added that she was only told of it before it was shot and said:
I felt humiliated and to be honest, I felt a little raped, both by Marlon and by Bertolucci. After the scene, Marlon didn't console me or apologise. Thankfully, there was just one take.
After the experience of working on Last Tango, Schneider never shot any nude scenes for the rest of her career. She battled drug addition and mental illness later in life and eventually passed away from cancer in 2011.
Despite the trauma from Last Tango, Schneider says she and Brando remained friends, but did not speak highly of Bertolucci. She said he was "fat and sweaty and very manipulative" on the set of Last Tango and called him "over-rated." "He never really made anything after Last Tango that had the same impact," she said.
The revival of the clip generated outrage over the weekend. Director Ava DuVernay and actors Jessica Chastain and Chris Evans were among those who chimed in on social media:
To all the people that love this film- you're watching a 19yr old get raped by a 48yr old man. The director planned her attack. I feel sick. https://t.co/qVDom2gYf6

— Jessica Chastain (@jes_chastain) December 3, 2016