'Dancing' Star Bares All But Her Bunny For Animal Rights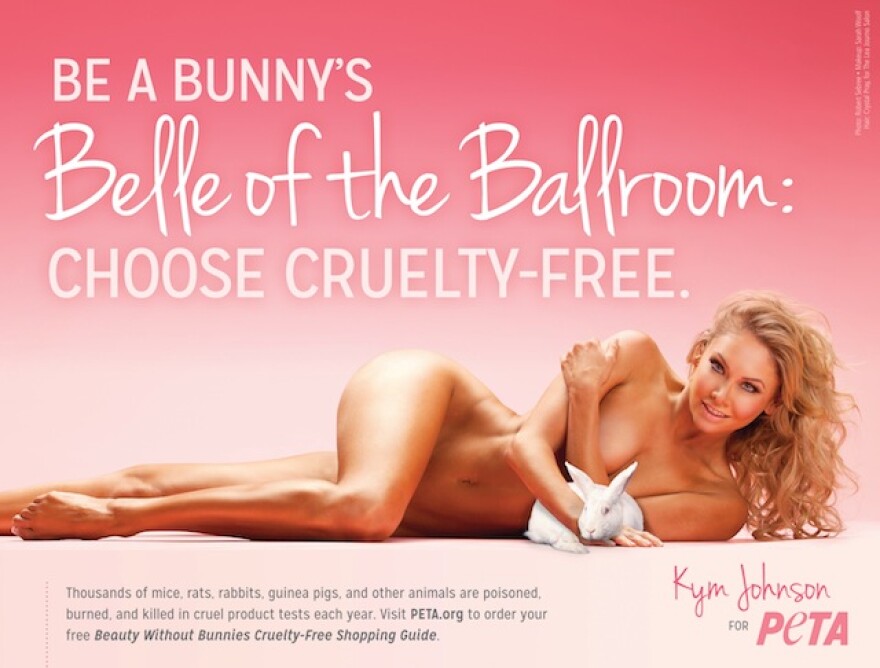 LAist relies on your reader support, not paywalls.
Freely accessible local news is vital. Please power our reporters and help keep us independent with a donation today.
"Dancing With the Stars" hoofer Kym Johnson is a believer in bunnies, which is why she has stripped down to nothing but her rabbit for a new campaign for animal rights.
The PETA promo features a nekkid Johnson and a single white rabbit. Always an agent provacateur, PETA isn't shy about wanting to promote the use of cosmetics that don't test on animals. (They also aren't shy about objectifying women in order to promote the rights of non-human critters.)
According to an interview for PETA, Johnson became interested in the issue after seeing fellow famous face Dave Navarro's PETA campaign. Said Johnson: I didn't realize that animal testing was still being done, and it really shocked me, and it really made me think, what am I putting on my face?"
If you want to know what you're putting on your face, PETA's "Beauty Without Bunnies" site has info you might want to check out.