Classical Pick of the Week: Opening Week For LA Phil and Dudamel
Stories like these are only possible with your help!
You have the power to keep local news strong for the coming months. Your financial support today keeps our reporters ready to meet the needs of our city. Thank you for investing in your community.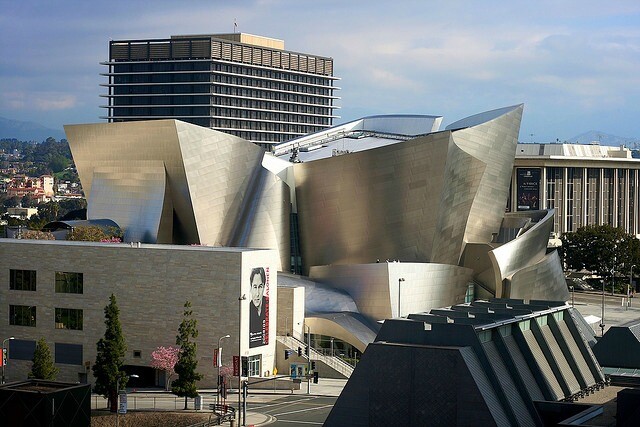 Photo by sfxeric via the LAist Featured Photos pool onFlickr
Though Andre Watts kicked off the Pacific Symphony's season this weekend, the real buzz is for this Thursday's concertat the Segerstrom Center for the Arts. Lang Lang returns to perform Liszt's Piano Concerto no. 1 and Beethoven's "Emperor" Concerto. A limited number of tickets are still available, and it's expected to sell out, so get in while you still can. Their twitter, @PacificSymphony, provides extra commentary on each evening's performance and though we don't encourage the use of phones during performances, can be a nice way to catch up before the concert and during intermission. It's more colorful than the program notes, and enriches the online listening experience. The concert is this Thursday at 8 PM.
The LA Phil and Dudamel return for yet another opening night program including music by John Adams and Leonard Bernstein, celebrating the combination of orchestral music and dance with the help of the American Ballet Theatre. Concert is this Thursday at 7 PM.
For those that don't want to pony up the dough for opening night, the weekend's offerings from the LA Phil are quite enticing as well. There's some Ravel, a world premiere by Steven Stucky, and Stravinksy's Rite of Spring. As usual, there's a concert Friday at 8 PM, Saturday at 8 PM, and Sunday at 2 PM.
The Pasadena Master Chorale kicks off their season next weekend with "Songs of the World" featuring music from the Americas, Scotland, and Japan. There's a performance on Saturday at 7:30 PM at the First Congregational Church in Pasadena, and a performance on Sunday at 4 PM at the Altadena Community Church.
The Colburn Orchestra kicks off their season this Saturday at 7:30 PM at the Ambassador Auditorium. Rachmaninoff's 3rd Concerto is the headliner, with Shostakovich's 6th Symphony. You can purchase or reserve FREE (seating not guaranteed) tickets here.