This is an archival story that predates current editorial management.
This archival content was written, edited, and published prior to LAist's acquisition by its current owner, Southern California Public Radio ("SCPR"). Content, such as language choice and subject matter, in archival articles therefore may not align with SCPR's current editorial standards. To learn more about those standards and why we make this distinction, please click here.
Motion Picture Academy To Hold Mysterious All-Member Meeting For The Second Time Ever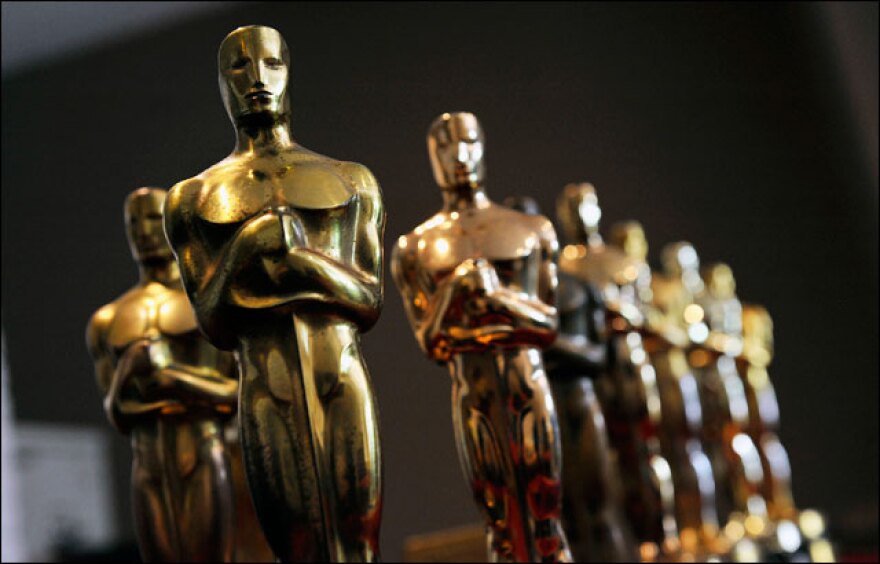 Support your source for local news!
Today, put a dollar value on the trustworthy reporting you rely on all year long. The local news you read here every day is crafted for you, but right now, we need your help to keep it going. In these uncertain times, your support is even more important. We can't hold those in power accountable and uplift voices from the community without your partnership. Thank you.
The Academy of Motion Picture Arts and Sciences is getting all its members together in one place, for only the second time in the organization's history. The Academy's 8,427 members will convene at 7 p.m. on September 28 at the organization's headquarters in Beverly Hills, says the Hollywood Reporter; the only other all-Academy meeting was held in May 2013, to "discuss the future of the Academy."
LAist reached out to the Academy to inquire about the meeting's agenda, but did not immediately hear back, so we'll just have to speculate. It's been a notably rough summer for Hollywood; maybe Academy bigwigs are holding a cloak-and-dagger council of war to figure out how to lure viewers back to the box office. (A good and free idea from me to you, Hollywood execs: make better movies.) There will also be an option to livestream the September 28 meeting, for Academy members who are simply too famous and important to attend in person.
If there's any justice in the universe, the Academy meeting will involve a recall election to instate Laura Dern to her rightful throne as Academy president. (No offense to current Academy president John Bailey, who seems to be doing a bang-up job, but we're still feeling the Dern.)
But Yeoh is the first to publicly identify as Asian. We take a look at Oberon's complicated path in Hollywood.

His latest solo exhibition is titled "Flutterluster," showing at Los Angeles gallery Matter Studio. It features large works that incorporate what Huss describes as a "fluttering line" that he's been playing with ever since he was a child — going on 50 years.

It's set to open by mid-to-late February.

The new Orange County Museum of Art opens its doors to the public on Oct. 8.

Cosplayers will be holding court once again and taking photos with onlookers at the con.

Littlefeather recalls an "incensed" John Wayne having to be restrained from assaulting her and being threatened with arrest if she read the long speech Brando sent with her.