This is an archival story that predates current editorial management.
This archival content was written, edited, and published prior to LAist's acquisition by its current owner, Southern California Public Radio ("SCPR"). Content, such as language choice and subject matter, in archival articles therefore may not align with SCPR's current editorial standards. To learn more about those standards and why we make this distinction, please click here.
64-Year-Old Grandma Wins Bikini Contest, Redefines 'MILF'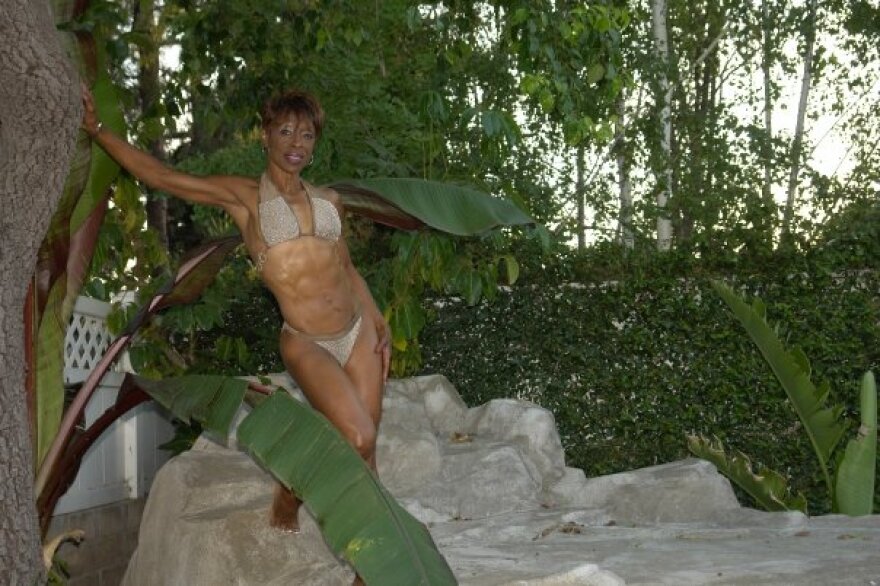 We need to hear from you.
Today during our spring member drive, put a dollar value on the trustworthy reporting you rely on all year long. The local news you read here every day is crafted for you, but right now, we need your help to keep it going. In these uncertain times, your support is even more important. We can't hold those in power accountable and uplift voices from the community without your partnership. Thank you.
Score one for Los Angeles -- a local grandma beat a bunch of women half her age in a bikini contest in Atlanta, Georgia earlier this month.
The U.K.'s Daily Mail reports that Ruby Carter-Pikes, 64, won second place in the FitSciences Championships on June 2. The contest is part fitness, part bodybuilding -- contestants look like smaller versions of your typical bodybuilders -- and she was judged on the shape of her shoulders, lats, abs and quads.
She placed in the "Figure Winners" category as well as the "Fit Mom" category.
According to her profile on the social networking site Body Proud, Carter-Pikes lives in the San Fernando Valley and got into fitness after a slew of family members fell prey to diabetes and other debilitating conditions:
It wasn't until I was an adult and had four children that I really start to realize and recognize the devastation of my family's poor eating habits and the effects it had on the health my love ones including my grandmother, mother, aunts, sisters, uncles, brothers, etc. For example, my grandmother died at 57 after being diagnosed with heart problem and high cholesterol; my mother fought the battle of diabetes and Alzheimer's disease; a sister leg was amputated as a result diabetes (while on dialysis). A niece was diagnosed with diabetes at the early age of 11 and was prescribed insulin shots immediately. She lived with the disease until the age of 32.
Carter-Pikes, keep doing us proud.
But Yeoh is the first to publicly identify as Asian. We take a look at Oberon's complicated path in Hollywood.

His latest solo exhibition is titled "Flutterluster," showing at Los Angeles gallery Matter Studio. It features large works that incorporate what Huss describes as a "fluttering line" that he's been playing with ever since he was a child — going on 50 years.

It's set to open by mid-to-late February.

The new Orange County Museum of Art opens its doors to the public on Oct. 8.

Cosplayers will be holding court once again and taking photos with onlookers at the con.

Littlefeather recalls an "incensed" John Wayne having to be restrained from assaulting her and being threatened with arrest if she read the long speech Brando sent with her.