This is an archival story that predates current editorial management.
This archival content was written, edited, and published prior to LAist's acquisition by its current owner, Southern California Public Radio ("SCPR"). Content, such as language choice and subject matter, in archival articles therefore may not align with SCPR's current editorial standards. To learn more about those standards and why we make this distinction, please click here.
6 Rad Albums You Might Have Missed From L.A. Artists In October
Stories like these are only possible with your help!
You have the power to keep local news strong for the coming months. Your financial support today keeps our reporters ready to meet the needs of our city. Thank you for investing in your community.
We're highlighting some of the best albums that have been released by L.A.-based artists over the past month as a part of a regular feature to highlight our local music scene. Last month saw releases from the likes of dreamy country group, Gun Outfit, and garage-rock band, together Pangea.

The babes of L.A.'s Babes (Photo via Facebook)
Babes - Untitled (Five Tears)
Babes take the kind of sentiments you might find in a Supremes song and filter them through modern sensibilities on their stellar debut full-length. Songs like "Nothing Left in My Heart" and "How Do You Make Love Stop?" are perfect to cry along to while sipping wine and thinking about lost love. But Untitled manages not to be too much of a bummer, as Babes borrow freely from across the decades—a little new wave here, some dico balladry there—and come up with post-modern pop along the lines of bands like Cults and Tennis. Even with its downtrodden lyrics, the bright vocals and dreamy synths of "Lonely Forever" make it sound like the soundtrack to the saddest Disneyland ride ever.

Gun Outfit (Photo by Joanne Kim via Facebook)
Gun Outfit - Dream All Over
These Olypmia, Wash. transplants really do belong in L.A. Chill vibes permeate the dream-country of Dream All Over like afternoon sunlight. Dylan Sharp and Carrie Keith trade vocals like a modern day Lee Hazelwood and Nancy Sinatra, but their "whatever, man" vibe puts them just as close to Sonic Youth's Thurston Moore and Kim Gordon (R.I.P.). Jangly Velvet Underground guitars, fiddles that sound like noise-rock tools and, why not, bits of sitar make up the somnambulistic whole. Get lost in it.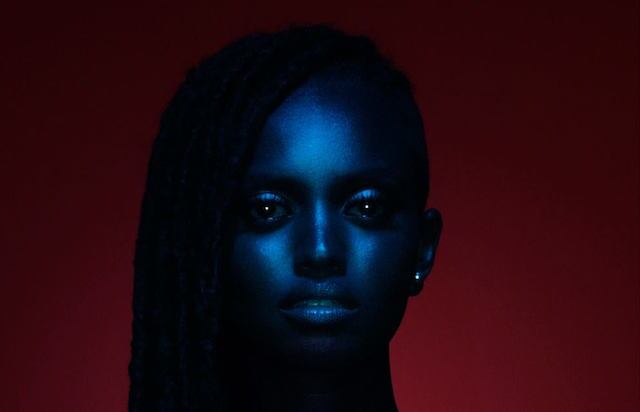 Kelela (Photo via Facebook)
Kelela - Hallucinogen EP
The underground soul sorceress teams with producers like Arca and Kingdom for an EP that's as impeccable as her debut, Cut 4 Me, only it's warmer this time around. Kelela tempers her Aaliyah-ish icy cool with some Janet-esque whispers and freestyle-inspired beats on tracks like "Rewind."

together PANGEA (Photo via Facebook)
together PANGEA - Phage EP
The new EP by rabble-rousers together PANGEA reveals the tunefulness lurking beneath the band's garage-rock riffs and William Keegan's sneer. Produced by The Replacements' Tommy Stinson, there's plenty of that band's whiskey-soaked heart coursing through catchy tunes like "Blue Mirror."

Wavves (Photo by Alexandra Gavillet via Life or Death PR)
Wavves - V
Wavves' Nathan Williams was the lo-fi wiz kid who brought us the surfy power-pop goods on albums like King of the Beach. As older age catches up with Williams, V finds him facing quarter-life crises head-on without losing an ounce of his hook-writing prowess, turning hangovers and ill-advised visits to WebMD into razorwire-covered gems on tunes like "Heavy Metal Detox" ("Have I lived too long? / Why does my head hurt?").

Heather Fortune of Wax Idols (Photo by Chloe Alexandra Thompson via Facebook)
Wax Idols - American Tragic
Wax Idols' Heather Fortune wrote a lot of American Tragic while in the throes of a divorice, so appropriately, her goth-rock band's second full length is steeped in melancholia. But with those heartbreaking lyrics, she's also penned some mighty hooky tunes—"Lonely You" and "Severely Yours" pack soaring '80s radio choruses, while "Deborah" gets down with a kiss-off rap that would make Debbie Harry smile.