Stabbed Paramedic Named 'Paramedic of the Year'
Stories like these are only possible with your help!
You have the power to keep local news strong for the coming months. Your financial support today keeps our reporters ready to meet the needs of our city. Thank you for investing in your community.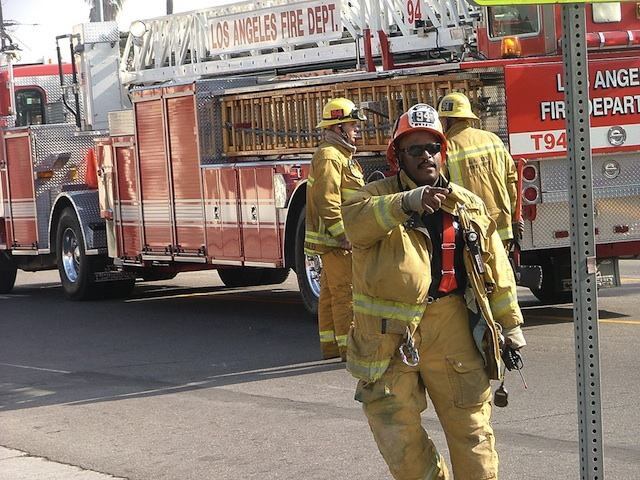 Stock LAFD Image | Photo by bcmacsac1 via LAist Featured Photos on Flickr
A paramedic stabbed by a patient earlier today happened to be sent to the very hospital where he's expected to be honored as "Paramedic of the Year," KCAL-TV is reporting. Charles Anthony MacDougal, a nine-year veteran with the Los Angeles Fire Department, was walking by the Cecil Hotel in downtown this morning when someone asked him for medical help, reported blogdowntown. As MacDougal helped him, that person stabbed him several times before fleeing inside the hotel.
As MacDougal was sent County-USC in stable condition, police created a perimeter on the 600 block of Main Street and began searching the hotel floor by floor. As of 5 p.m., the perimeter was broken down and no suspect had been arrested, according to a LAPD spokesperson.
A doctor told KCAL-9 that MacDougal only suffered superficial wounds.
MacDougal is a well known face around County-USC in Bolye Heights, even so much that he was already set to be honored by staff as the "Paramedic of the Year." He works out of Fire Station 9, which is known as the busiest in the city.