L.A. Passes Arizona Ban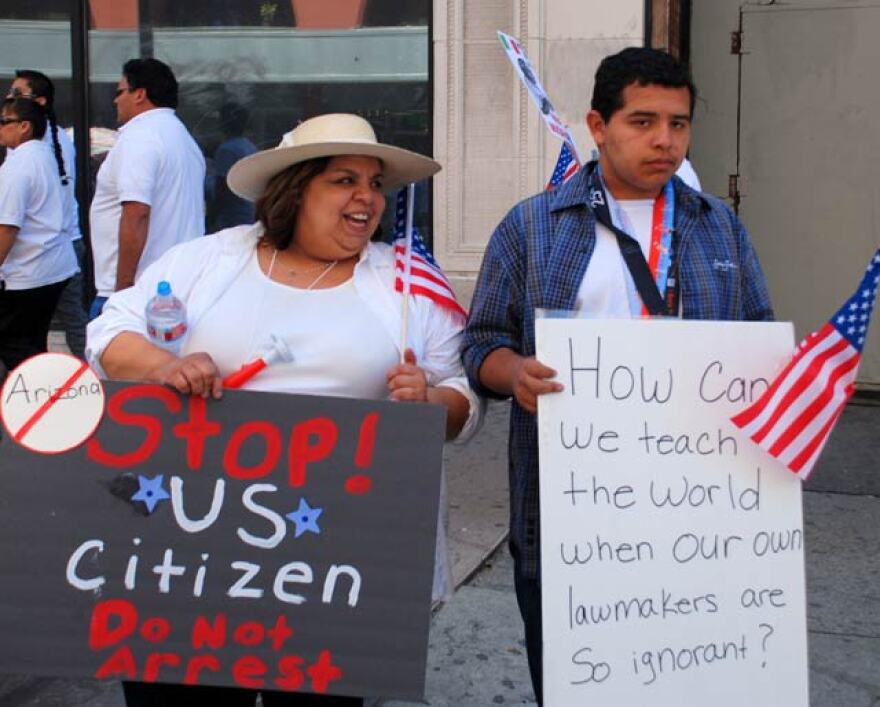 LAist relies on your reader support.
Your tax-deductible gift today powers our reporters and keeps us independent. We rely on you, our reader, not paywalls to stay funded because we believe important news and information should be freely accessible to all.
Photo by Malingering via the LAist Featured Photos pool on Flickr
As expected, the Los Angeles City Council today passed a resolution limiting the city's dealings with Arizona-based businesses and opposing any federal immigration legislation that's based on racial profiling or discrimination. The move was approved by every councilmember except Greig Smith, who represents one of the most conservative parts of the city in the Northwest San Fernando Valley.
Before the vote, Janice Hahn, one of resolution's authors, offered her reasoning to why do this when the city is facing a budget crisis. "There are few times, I think, in our lives when we have the opportunity to stand up and be counted and say, 'when wrong is wrong and when good is good,' and we know bad things happen when good people do not stand up and say something," she said. "Let's stand up today and say yes for what we believe what should America look like and behave like."
Councilman Paul Koretz stood up and took issue with another recent Arizona decision about education. As explained by the Wall Street Journal, "the Arizona Department of Education recently began telling school districts that teachers whose spoken English it deems to be heavily accented or ungrammatical must be removed from classes for students still learning English."