In Surprising Turn of Events, Hollywood Supports Gay Marriage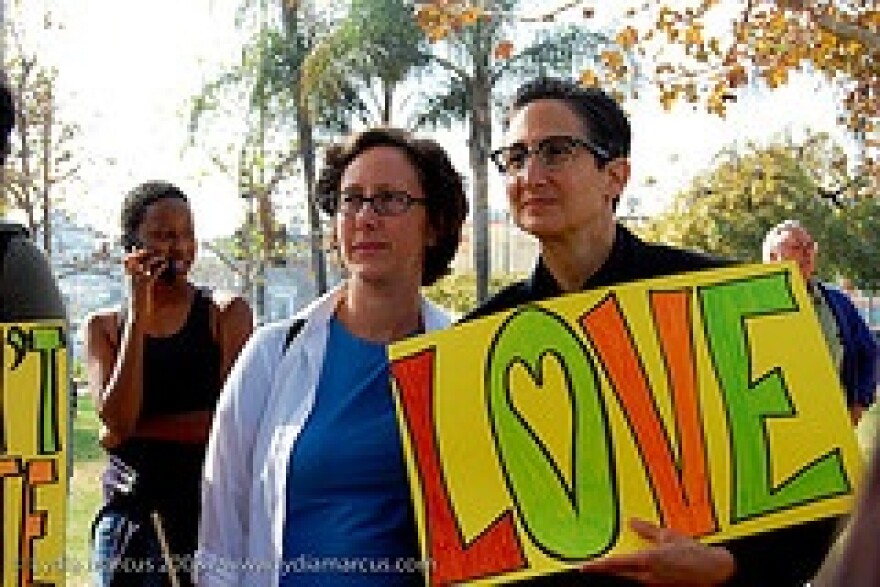 Stories like these are only possible with your help!
Your donation today keeps LAist independent, ready to meet the needs of our city, and paywall free. Thank you for your partnership, we can't do this without you.
Today, the question of marriage equality made its way to Hollywood as a number of celebs signed on to petition President Obama to reconsider his stance against same-sex marriage. The petition was launched earlier this month by Freedom to Marry, a campaign that seeks to legalize gay marriage on a state and federal level. After gathering signatures -- including those added today of Lance Bass, Cyndi Lauper and Verne Troyer -- an open letter will be sent to the President asking him to "end exclusion from marriage."
According to a statement released today by the campaign, support for same-sex marriage in the U.S. is rapidly growing:
...with a Washington Post-ABC News poll finding 53% support for marriage among Americans - more than double the 26% support when DOMA was stampeded through Congress in 1996 - there is clearly accelerating momentum toward ending marriage discrimination.