Book Blues in Beverly Hills: Library to Take 10-Day Break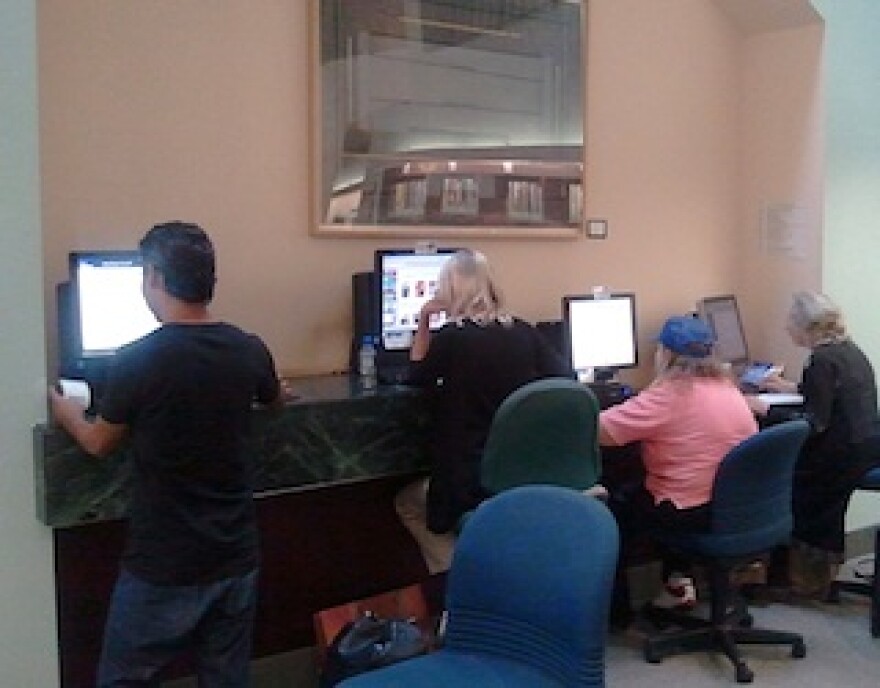 LAist relies on your reader support, not paywalls.
Freely accessible local news is vital. Please power our reporters and help keep us independent with a donation today.
Budget woes and book blues aren't just striking Los Angeles County's extensive library system, they're also forcing the library to take a break in a community largely considered one of the more affluent ones in the region: Beverly Hills. "The Beverly Hills Public Library will be closed starting Dec. 24 for 10 days as part of a citywide furlough aimed at balancing the city budget," reports Beverly Hills Patch, explaining that the city's Vice Mayor said "that closing the library and other 'non-essential' city services has allowed Beverly Hills to avoid employee layoffs." Essentials, like fire, police, traffic, and trash services will not be affected.
Though the library typically closed on weekends during the holidays, being closed while local kids are on break during the week has caused some local parents disappointment, and others are saddened the area's unemployed will not have access to the facility's computers. The Beverly Hills Public Library will re-open on January 3, 2011.