Baja Fresh Backs Down on Using 'Kogi,' Goes with 'Gogi'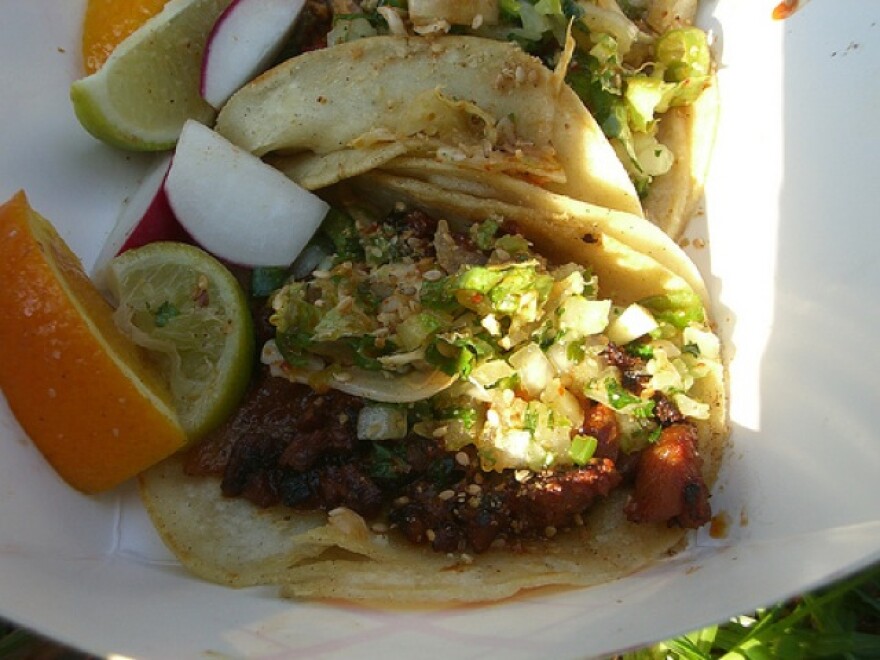 Stories like these are only possible with your help!
You have the power to keep local news strong for the coming months. Your financial support today keeps our reporters ready to meet the needs of our city. Thank you for investing in your community.
Not even 24 hours after a post on LAist about Baja Fresh's suspiciously sounding Kogi BBQ-like menu spread through Twitter, the Orange County based company has changed their word usage and released the following statement by Chuck Rink, president of Fresh Enterprises, which owns Baja Fresh:
Baja Fresh wants to clarify that our Korean BBQ style "Kogi" chicken and beef tacos and burritos, concept testing right now in one Irvine store, was by no means intended to seem "stolen" from the famous LA-area Kogi taco truck. Rather, we were under the impression that "Kogi" was the generic word for Korean BBQ style. We have since learned "Gogi" is the general word and will be moving to change our naming to Gogi, for the Irvine store, and for any future roll outs of these products.

We admire greatly the success and popularity of the food items from the Kogi taco truck, and Korean BBQ style food overall.

As always, when our customers are interested in and demand a food offering, we often do what we can to get that food into our stores.

We are really excited about all the buzz and interest in our Korean BBQ style Tacos and Burritos, and hopeful that we can extend beyond Irvine, giving fans more choices, including, always, the original Kogi taco truck.


It was inevitable that
Kogi BBQ's success
would inspire others--come on,
look at the hordes of mobile food trucks already out there
in just over six months since Kogi began--but Baja Fresh was entering a sticky trademark territory. We have to say, it's an honorable move by Baja Fresh to listen to its customers and make changes so quickly.