Pencil This In: Holiday Cartoon Classics, Sweet Honey in the Rock and Shopping on 3rd & Spring
Stories like these are only possible with your help!
You have the power to keep local news strong for the coming months. Your financial support today keeps our reporters ready to meet the needs of our city. Thank you for investing in your community.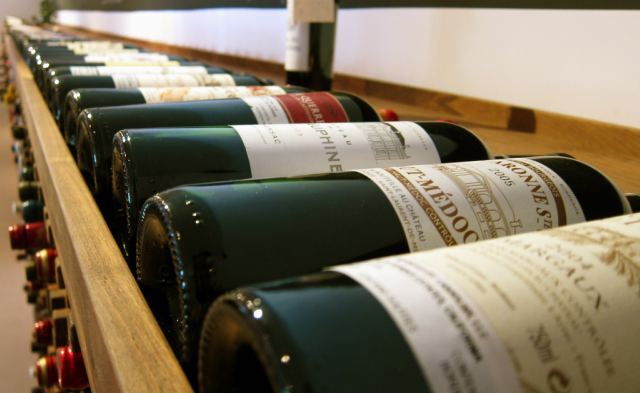 Yes, please! | Photo by djjewelz via LAist's flickr pool.
MUSIC
Sweet Honey in the Rock, a vocal ensemble comprised of African-American women, brings African storytelling and world holiday music to the Walt Disney Concert Hall stage tonight at 8 pm. The entire concert is simultaneously sung and sign-interpreted by one of the members of the performance troupe, Shirley Childress Saxton. Tickets are $25-$72.
SHOPPING*The 3rd & Spring Holiday Market & Gift Exchange ends its run at 7 pm tonight. The market features hand-made holiday gifts by local artists, crafts, paintings, gift baskets, photography, jewelry, clothing, ornaments, soaps, candles, and holiday foods. Also, shoppers can bring in any unopened gift item they don't want and exchange it for something for themselves or those on their holiday gift list through the market's Holiday Gift Exchange. And free gift wrapping, too! This holiday market is a precursor to the year-round, indoor 3rd & Spring Artisan Market opening in Spring 2010 in DTLA. Free admission.
ANIMATION
Animation historian Jerry Beck returns to the Silent Movie Theater tonight with Christmas Cartoon Chaos! Here's how Cinefamily describes the program: "Before Charlie Brown, and waaaay before the Grinch, the best (and most bizarre) Christmas cartoons were made for and shown in movie theatres. Jerry presents the best of these -- from the quasi sci-fi Peace On Earth (about a post apocalyptic world destroyed by war and overtaken by fuzzy wuzzy little mice and bunnies) and the uber-traumatic Little Match Girl (one of the darkest Hollywood cartoons ever made), to the original Max Fleischer Rudolph The Red Nosed Reindeer. Classic cartoon shorts featuring Popeye, Tweety, and Howdy Doody will join in the fun." 8 pm.
THEATER
How the Grinch Stole Christmas! The Musical plays tonight through Dec. 27 at The Pantages Theatre. This latest rendition features the hit songs "You're A Mean One Mr. Grinch" and "Welcome Christmas" from the original animated series. Max the Dog narrates as the mean and scheming Grinch, whose heart is "two sizes too small," decides to steal Christmas away from the Whos. John Larroquette plays Old Max and Stéfan Karl stars as the Grinch. Tickets: $23-$90 (VIP packages also available). There's a free shuttle from Hollywood & Highland, too.
*Pencil pick of the day
Don't forget to check out this week's comedy listings,too.
Want more events? Follow me on Twitter.