Young, Gay & Homeless In Hollywood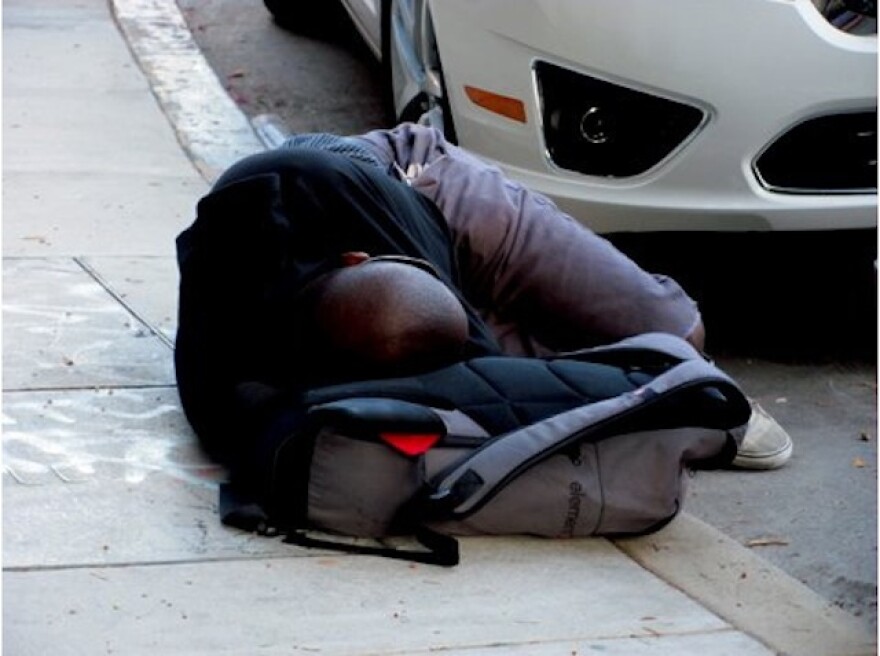 LAist relies on your reader support.
Your tax-deductible gift today powers our reporters and keeps us independent. We rely on you, our reader, not paywalls to stay funded because we believe important news and information should be freely accessible to all.
According to a story in the LA Times, gay youths make up a "disproportionate share of the at least 4,200 people under 25 who are homeless on any given day" on L.A. County streets.
"A recent study found that 40% of the homeless youths in Hollywood, a gathering spot for these young people, identify themselves as gay, lesbian, bisexual or unsure of their sexual orientation. Five percent say they are transgender," reports the LA Times.
A Times reporter and photographer spent time with several gay homeless men in their 20s who, on the condition their identity be protected, openly discussed drug use, criminal activity, predators, police, family histories and disturbing details of life on LA's streets.