Woman Struck And Killed By Freight Train In OC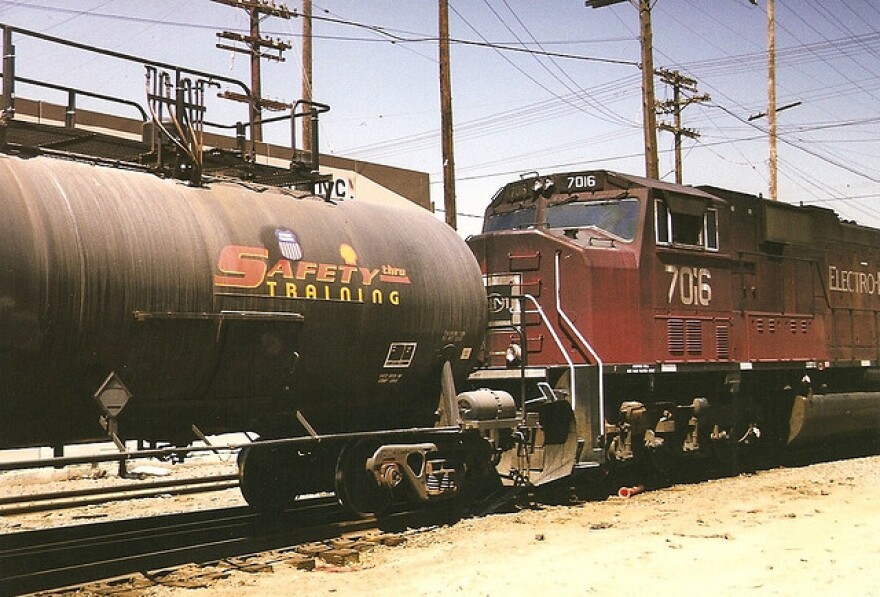 LAist relies on your reader support, not paywalls.
Freely accessible local news is vital. Please power our reporters and help keep us independent with a donation today.
A young woman in her 20s was struck and killed by a freight train at about 5:05 a.m. today in Santa Fe Springs.
City News Service reports that the incident happened in the area of Pioneer Boulevard and Riviera Road. It's not clear what the woman was doing on the tracks, and her name hasn't been released, pending notification of family.
The train was operated by the Burlington Northern Santa Fe Railway, and Metrolink service was interrupted as a result of the accident.
According to the LA Times, service was temporarily stopped on all Orange County Metrolink lines except for one, and the company provided buses to transport commuters to their destinations.
The trains are now back up and running, according to Metrolink's Twitter page:
OC Line Tracks are now open but please expect delays into Los Angeles due to train congestion.

— Metrolink (@Metrolink) June 7, 2013
Thank you all for your patience during the unfortunate event by the Norwalk station, service is resuming now.

— Metrolink (@Metrolink) June 7, 2013