This is an archival story that predates current editorial management.
This archival content was written, edited, and published prior to LAist's acquisition by its current owner, Southern California Public Radio ("SCPR"). Content, such as language choice and subject matter, in archival articles therefore may not align with SCPR's current editorial standards. To learn more about those standards and why we make this distinction, please click here.
Woman Says Police Officer Hit Her While He Was Talking on His Cell Phone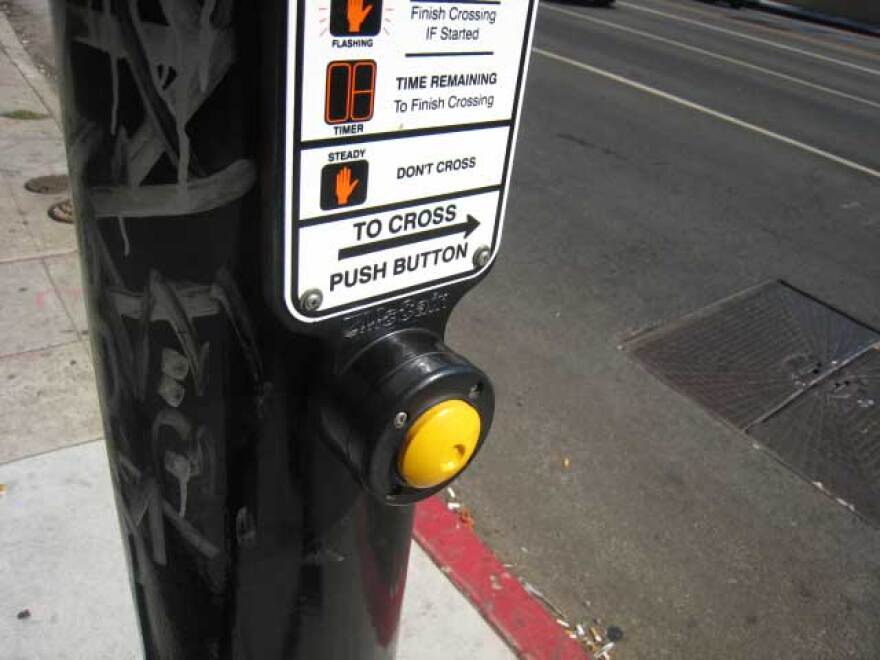 Before you read more...
Dear reader, we're asking you to help us keep local news available for all. Your financial support keeps our stories free to read, instead of hidden behind paywalls. We believe when reliable local reporting is widely available, the entire community benefits. Thank you for investing in your neighborhood.
A woman is claiming in a lawsuit that a Huntington Beach Police officer hit her while she was crossing the street last May — allegations that the police department vehemently denies, according to the Huntington Beach Independent.
The woman Catherine Sanchez, 47, says her son Christopher Sanchez saw a police talking on his phone and speeding and pulled her out of the way. The lawsuit says that the police stopped but yelled at them to get out of the way instead of offering any help.
"I don't think that police officers should be on their cell phones," said the woman's attorney Dyke Huish. "I don't think that when they hit people, they should be allowed to drive away."
But that's not what police said happened. The police department denies that police hit Sanchez. It says that it sent the officer's supervisor to respond to the incident. What exactly that incident was is hard to tell based on the "he said, she said."
Huntington Beach Police Chief Ken Small said that Sanchez didn't claim she was hit at the time, and that all of the witnesses interviewed said she was not hit by a police car. It's hard to tell why the supervisor would interview witnesses and ask them if the woman had been hit, if she was not claiming that she had been hit. In any case, the whole event registered as a non-incident for police, and the supervisor didn't even put together a traffic incident report at the time.
But it sounds like Sanchez was making a fuss about something at the time, because they assured her that she could file a complaint or claim later. She took them up on their offer, in a way. Four months later, she's filing a suit and asking for $500,000 for the physical and emotional harm she sustained. She said she was bruised and has back pain from getting hit.
Police say Sanchez didn't seek medical help until a few weeks later, but Sanchez's attorney said it was right away.