Widespread Sweep to Nab Graffiti Offenders Underway in LA County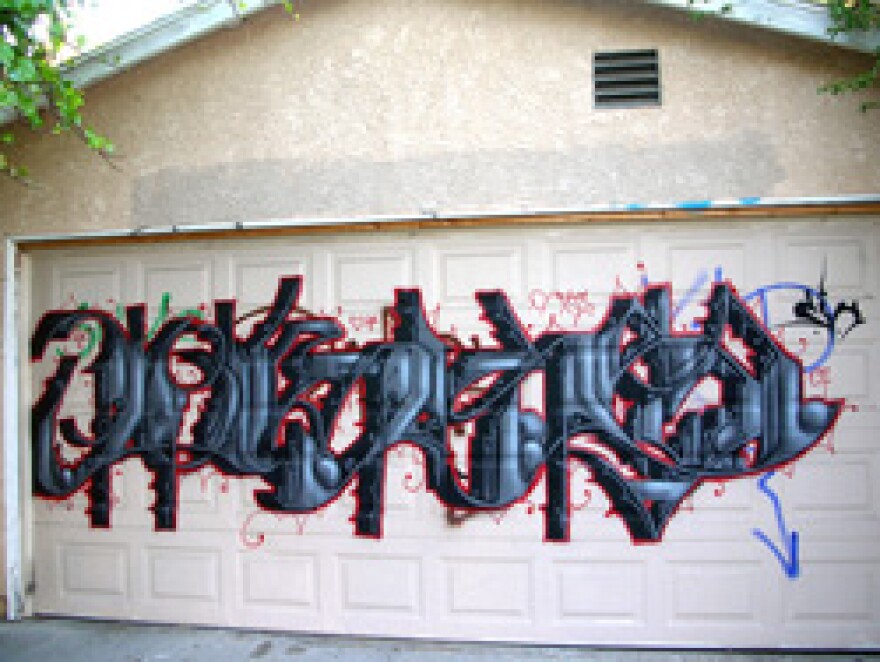 LAist relies on your reader support, not paywalls.
Freely accessible local news is vital. Please power our reporters and help keep us independent with a donation today.
A county-wide sweep conducted by Los Angeles County Sheriff's in partnership with several local police agencies has been underway since early this morning in the hopes of netting "graffiti offenders on probation," reports the Star-News. "About 164 units and more than 300 personnel were involved in the sweep which focused on persons on parole, probationers and known graffiti offenders," the police explained. They expect the sweep to wrap up around 11 this morning and will provide details about the action today during a press conference slated to take place at noon at the Los Angeles County Sheriff's Department's Bureau headquarters.
Last summer, Gov. Schwarzenegger signed into law a motion originated in LA that make taggers clean up their work as part of their punishment. Graffiti has been on the rise in LA County, and the state Dept. of Transportation recently revealed that they removed 5 million square feet of graffiti just from freeways in LA County last year.