What Has 2 Wheels & Needs Counting? Long Beach Looking for Bike Count Volunteers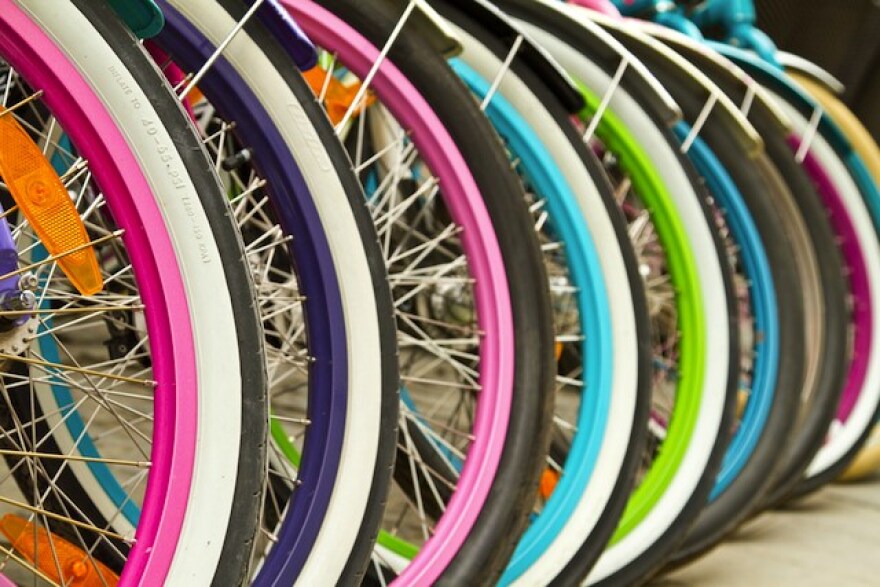 LAist relies on your reader support, not paywalls.
Freely accessible local news is vital. Please power our reporters and help keep us independent with a donation today.
Long Beach is looking for a few good men and women to be volunteers for their upcoming fourth annual Bicycle Count. Count events will happen on Thursday, October 20 and Sunday, October 23.
The Bicycle Count is being run by the City of Long Beach with California State University, Long Beach. They're seeking 300 volunteers to help conduct bike and pedestrian counts at more than 35 locations throughout Long Beach. There are several locations and training sessions available to sign up for.
"These counts help our City acquire a better understanding of locations of bike and pedestrian activity, and which areas and infrastructure are used the most," explained Vice Mayor Suja Lowenthal. "Ultimately, the counts will help determine where bike and pedestrian improvements need to be made."
Here are the official steps for signing up:
Step 1: Select a 30-minute training session to attend When: Tuesday, October 18
Where: CSULB Barrett Athletic Administration Center (Pyramid Annex Building)
Times: 12 pm, 2 pm, or 6 pm

OR

When: Wednesday, October 19
Where: Long Beach City Hall, 9th Floor Conference Room, 333 W. Ocean Blvd, Long Beach, CA 90802
Times: 8 am or 9 am

Step 2: RSVP for a training session and one or both days you can participate.

Register by Monday, October 17, at www.csulb.edu/rideshare, 562.570.5209 or ross.cruz@longbeach.gov. Please provide your e-mail address and cell phone number.

Step 3: Count bicyclists.
Thursday, October 20, 7- 9 am or 4-6 pm
Sunday, October 23, 12 - 2 pm