Hollywood Blvd. Is Shut Down For Van Halen Performance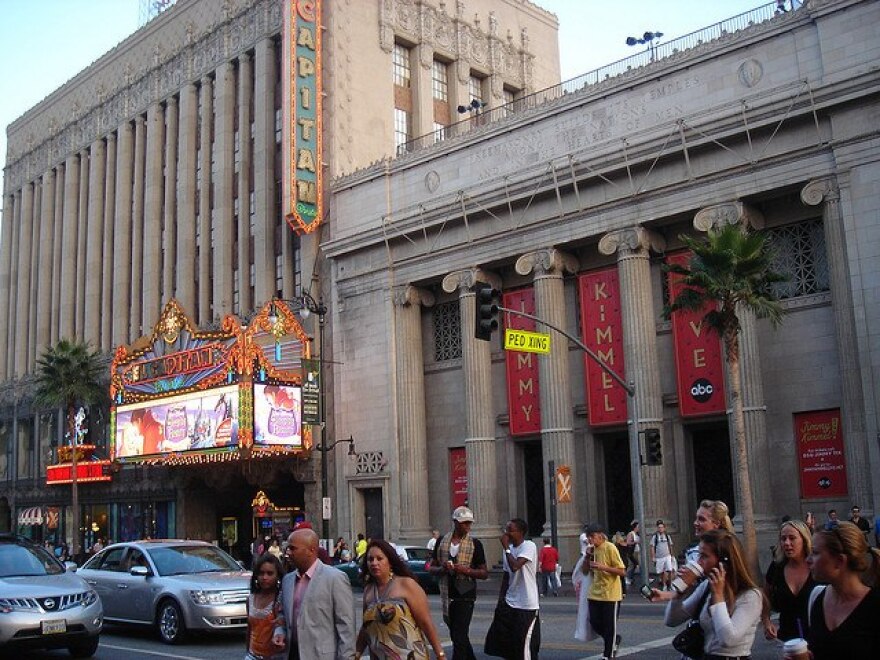 LAist relies on your reader support.
Your tax-deductible gift today powers our reporters and keeps us independent. We rely on you, our reader, not paywalls to stay funded because we believe important news and information should be freely accessible to all.
Van Halen will be rocking out today on Hollywood Blvd. as part of a special performance for ABC's Jimmy Kimmel Live, but that also means the bustling street is shut down. Hollywood traffic, here we come!
Hollywood Blvd. is closed off in front of the Jimmy Kimmel Live studio between Orange St. and Highland Ave. from now until 6 a.m. on Tuesday, according to ABC 7.
The outdoor concert is promoting the band's upcoming North American tour that kicks off on July 5 in Seattle and ends on Oct. 2 at the Hollywood Bowl in Los Angeles, reported EW. What makes this Jimmy Kimmel Live performance special is that it's the first time the band's made a television performance with the original lead singer David Lee Roth. Roth had a messy breakup with the band in 1985, briefly got back together with them in 1996 and again in 2007.
Jimmy Kimmel Live will be airing the performance over two nights—today and tomorrow. Let's cross our fingers they play their rock anthem, "Jump":