This is an archival story that predates current editorial management.
This archival content was written, edited, and published prior to LAist's acquisition by its current owner, Southern California Public Radio ("SCPR"). Content, such as language choice and subject matter, in archival articles therefore may not align with SCPR's current editorial standards. To learn more about those standards and why we make this distinction, please click here.
USC Admits To History Of Complaints And Disciplining Of Former Med School Dean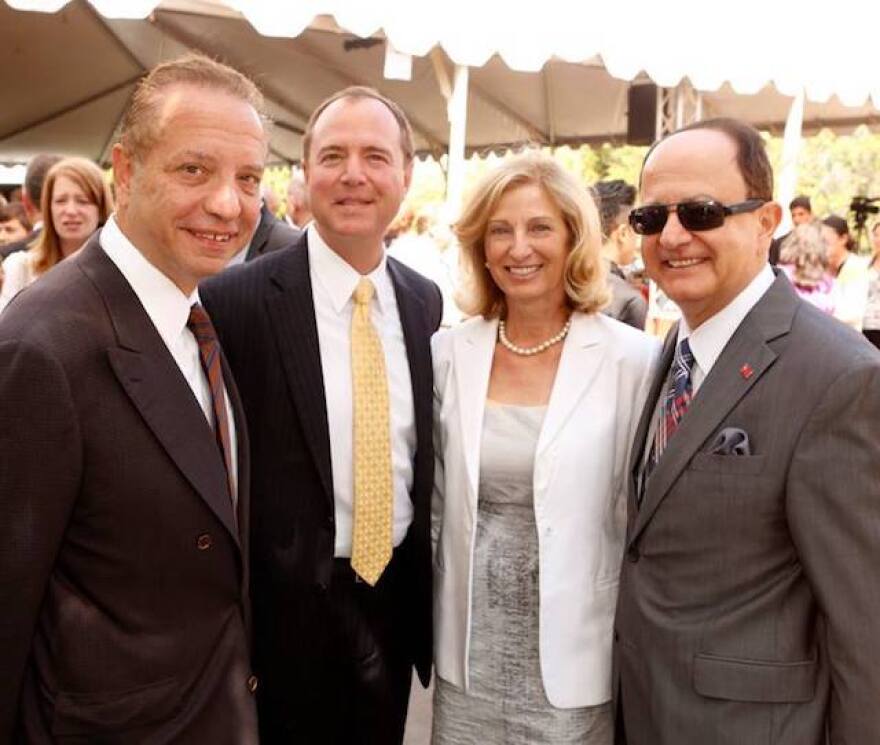 Support your source for local news!
The local news you read here every day is crafted for you, but right now, we need your help to keep it going. In these uncertain times, your support is even more important. Today, put a dollar value on the trustworthy reporting you rely on all year long. We can't hold those in power accountable and uplift voices from the community without your partnership. Thank you.
In a letter to the USC community, school President C.L. Max Nikias admitted to a history of complaints and leadership negligence from former Keck School of Medicine Dean Anthony Puliafito, who has been the subject of scandalous revelations from the L.A. Times about his ties to drug use and overdoses during his 10-year tenure with the school. He repeatedly sought company with drug users—often bringing them on the Keck School of Medicine campus after-hours— and dated a former prostitute who ended up overdosing next to Puliafito at a Pasadena hotel.
In the letter, President Nikias outlines how USC received several complaints of Puliafito's behavior as dean, which they addressed through University disciplinary action and leadership coaching. He also describes a pattern of leadership disengagement from Puliafito during the last two years of his tenure. Apparently school administrators confronted Puliafito in March of 2016, and he resigned at the end of that month. Nikias claims USC had no specific knowledge of illegal or illicit activities at the time.
He writes in the letter how a communications staff member received a tip about the Pasadena hotel incident in the fall of 2016, but that it was unsubstantiated. The L.A. Ties says it has spent the past 15 months making innumerable unanswered calls and inquiries with the University.
Up until the L.A. Times released its scathing exposé, USC still had Puliafito represent the school at fundraisers and he was still accepting patients for his ophthalmology practice. The former dean was known for his ability to attract money from high-profile donors, bringing in over $1 billion in donations (no wonder he had a $1.1 million yearly salary). After the investigation was released, Puliafito stopped accepting patients and was put on leave. USC has now hired its own investigator and has barred Puliafito from campus and from having any affiliation with the university, according to the L.A. Times.
Cruise off the highway and hit locally-known spots for some tasty bites.

Fentanyl and other drugs fuel record deaths among people experiencing homelessness in L.A. County. From 2019 to 2021, deaths jumped 70% to more than 2,200 in a single year.

This fungi isn't a "fun guy." Here's what to do if you spot or suspect mold in your home.

Donald Trump was a fading TV presence when the WGA strike put a dent in network schedules.

Edward Bronstein died in March 2020 while officers were forcibly taking a blood sample after his detention.

A hike can be a beautiful backdrop as you build your connection with someone.