California Sees Unexpected Jump In Traffic Deaths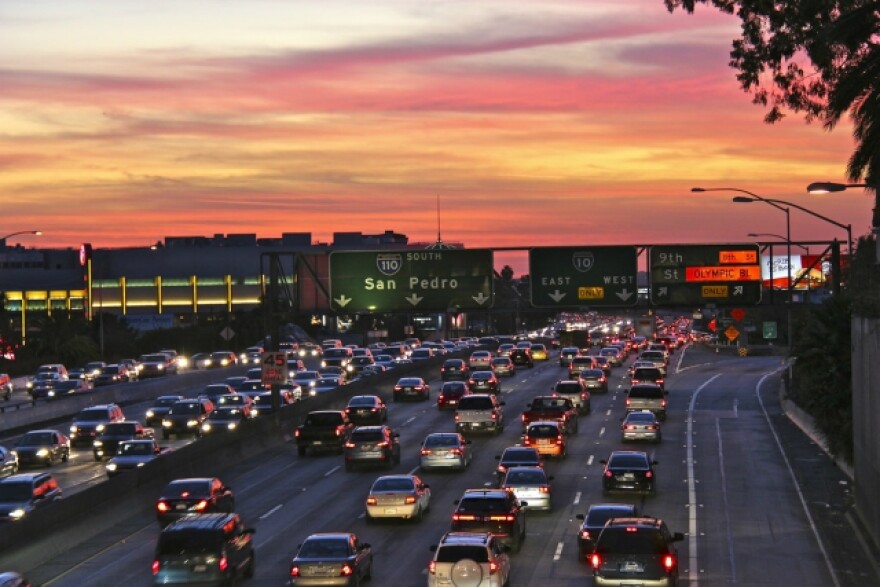 LAist relies on your reader support.
Your tax-deductible gift today powers our reporters and keeps us independent. We rely on you, our reader, not paywalls to stay funded because we believe important news and information should be freely accessible to all.
Considering taking public transit or biking to work, but need that final push? A new report from the National Safety Council finds that motor vehicle deaths for 2016 in California increased more than twice the national rate over the previous year.
In 2016, California saw 3,680 motor vehicle deaths—a rise of 13% over the previous year. Nationally, the average was a six percent increase.
"Our complacency is killing us," Deborah A.P. Hersman, president and CEO of the NSC, said, reports the San Francisco Chronicle. "Americans believe there is nothing we can do to stop crashes from happening, but that isn't true. The U.S. lags the rest of the developed world in addressing highway fatalities. We know what needs to be done; we just haven't done it."
"Deaths are going up faster than the mileage would lead us to believe they should, so we know there are other safety issues at play as well as economic issues," Ken Kolosh, of the NSC, said, notes KPCC. He added that while California has some of the best safety regulations, "there's still more room to improve."
"We're discouraged to see the numbers go up," Chris Cochran, spokesman for California's Office of Traffic Safety, concluded, according to the Chronicle. "We did not think they would go down, but they've gone up more than anyone would have projected."