The Greatest Story Ever Told: Marcia & Jan Made Out
Stories like these are only possible with your help!
You have the power to keep local news strong for the coming months. Your financial support today keeps our reporters ready to meet the needs of our city. Thank you for investing in your community.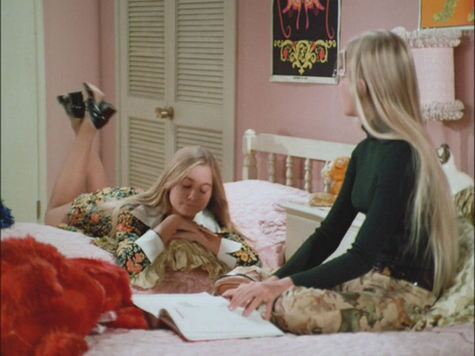 While it's true that there's nothing better than teenage lesbian stories, celebrity teenage lesbian stories is like a cherry on top of a delicious sundae.
Word is that Maureen McCormick aka Marcia Brady aka Little Miss Stuck Up Older Sister Teen Idol was exploring her sexuality backstage at Paramount with her tv sister Jan, aka Eve Plumb. The word comes from no other than McCormick herself who plans on releasing that tale and others in a forthcoming bio, Here's The Story.
A source tells America's National Enquirer, "The most explosive comments will be how the then-blonde, blue-eyed cutie developed a crush on Eve Plumb, which led to some sexual play. "This book will certainly come as a shocker. While Maureen is not a lesbian, she reveals there were some sexual hijinks going on behind the scenes. - Contact Music


Although the title of the book comes from the first line of the Brady Bunch theme song, the memory comes from a fantasy world that some of us who grew up on the show never thought could have possibly existed. In the past it was revealed that other members of the Brady cast had hooked up (including Greg and Mrs. Brady going on a date... ew), but this is the first dalliance into the lesbionic world of love that we've heard so far. Let's hope it's not the last and let's hope that the National Enquirer is right
for once
again.